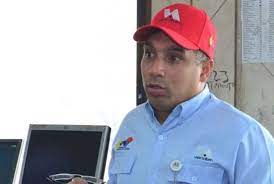 Houston/Maracay, Venezuela — Venezuela's oil exports rose in July to the highest level in almost 3-1/2 years, fueled by the signing of new supply contracts and more shipments by U.S. producer Chevron, according to internal documents and tanker tracking data.
Since the U.S. Treasury Department in November granted a license to Chevron to boost oil output in Venezuela and resume exports to the United States, the nation's production and exports have stabilized, ultimately returning to levels seen prior to secondary sanctions on the country imposed in 2020.
The review of dozens of supply contracts and the signing of new agreements to avoid failed payments have also helped Venezuela's state company PDVSA to reinvigorate exports.
In July, Venezuela's exports of crude and refined products averaged 877,032 barrels per day (bpd), 22% above the previous month, with shipments mostly going to Asia, according to internal company documents and data seen by Reuters.
PDVSA did not respond to a request for comment on the documents and data.
Chevron increased exports to the United States to some 160,000 bpd, from 134,000 bpd in June. Italy's Eni in July received and exported some 60,000 bpd of Venezuelan oil for refining at Repsol's plants in Spain.
Venezuela's political ally Cuba received some 53,000 bpd in July, a fall from 75,000 bpd in June, the data showed.
The country also exported 412,000 metric tons of oil byproducts, above the two previous months, but below the first quarter average, as a key petroleum coke contract remained in dispute, limiting exports.
PDVSA CEO Pedro Tellechea, who is also Venezuela's oil minister, said last month crude production could reach 1 million bpd later this year, and 1.7 million bpd in 2024. Venezuela produced 808,000 bpd in the second quarter, up from 731,000 bpd in the first quarter, according to official figures.
Tellechea also said Venezuela was not willing to halt productive operations even during widespread audits that have led to the arrest of businessmen and officials and to disputes with PDVSA customers and partners.
Venezuela exported an average of 700,000 bpd of crude and fuel from January to the end of July, above the 579,000 bpd in the same period of 2022, the documents and data seen by Reuters showed.
Reporting by Marianna Parraga in Houston and Mircely Guanipa in Maracay; Editing by Jamie Freed= Reuters