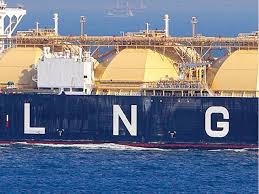 30 May 2017, Sweetcrude, Lagos – Venture Global LNG has closed the fifth round of equity investment raising additional capital of US$15 million to bring total capital raised to date to over $280 million.
Venture Global LNG said in a statement that the proceeds will fund the Liquefied Natural Gas, LNG, development activities for its proposed export facilities in Louisiana, United States.
The company is developing two projects in Louisiana. The 10 mtpa Calcasieu Pass project is being developed on an approximately 1,000-acre site located at the intersection of the Calcasieu Ship Channel and the Gulf of Mexico.
The second project, the 20 mtpa Plaquemines LNG facility is being developed in Plaquemines Parish, Louisiana on an approximately 630-acre site at river mile marker 55 on the Mississippi River, located 30 miles south of New Orleans, Louisiana.
The Plaquemines LNG project has been granted a 25-year authorisation by the U.S. Department of Energy to export approximately 1,240 Bcf per year of natural gas to free trade agreement countries, in late July.