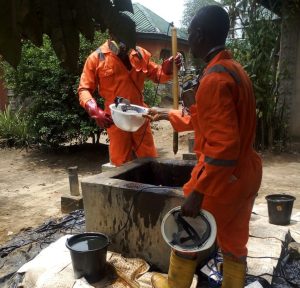 Mkpoikana Udoma
Port Harcourt — Families in Omuobizu, Omukpoba and Mgbere Communities in Emohua Local Government Area of Rivers State, have raised the alarm over alleged destruction of their underground water by a 2014 oil spills from a manifold operated by the Shell Petroleum Development Company of Nigeria Limited.
SweetCrude Reports gathered that SPDC had a major spill in Ibaa Clan in 2014, which was only discovered when crude oil began oozing out from drinking water wells in the area, due to underground pollution.
Narrating the predicament of his people, a member of Omuobizu community, Dr Princewill Chikakpobi Chukwure, disclosed that the spillage has destroyed their water wells, as people were now drinking crude oil contaminated with concomitant health challenges.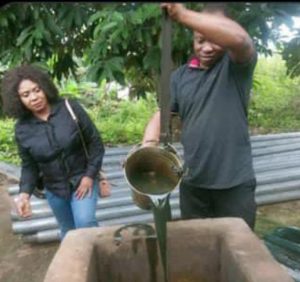 Chukwure explained that medical records showed that his deceased father died from complications from contamination from the oil spills, due to prolong exposure to hydrocarbon and drinking of hydrocarbon contaminated water from the well.
He called on the Rivers State Government and the Federal Government for intervention, adding that volume of crude in their water and stench in the air was affecting the health of the residents of the area.
He said, "Sometime in 2015, while we were fetching water from our well, we discovered some black oil-like substance on the surface of the water.
"On close examination, we found out it was crude. We tried to use fire, it was inflammable. What we did was to contact Shell in writing. We also contacted NOSDRA, they came took sample and never came back with the report till date.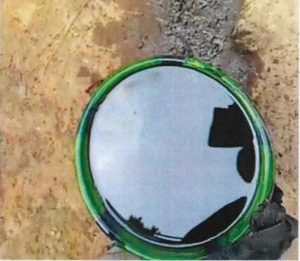 "Till date that report has not been made available to us. In 2018, after much efforts, they (Shell) came and drilled a borehole for us, but as I talk to you that borehole water has also been contaminated.
"This crude is also found in a well in Uvuahwu Comprehensive High School. Shell has secretly closed that very well too. We don't have source of water to drink again. We are also living in the same polluted environment.
"Shell has been avoiding to talk to us. They come with military to do their excavation. They have refused to talk to anybody about it."
Meanwhile, the Shell Petroleum Development Company of Nigeria Limited is yet to respond on the matter, as inquiry sent to the Shell Media Relations Manager, Abimbola Essien-Nelson, was not replied.
Follow us on twitter