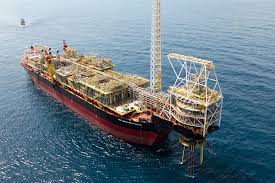 London — Spot activity was slim on Monday but an Indian refiner took a greater than usual volume in its latest buy tender, helping to mop up excess Nigerian crude in the increasingly competitive Atlantic Basin.
* Around five cargoes were still said to be available from the September loading programme.
* The October programme is expected to emerge on Aug. 15.
* Over 30 cargoes of Nigerian crude were still available for September loading, weighing on differentials.
* Nigerian crude has been selling slower than usual as U.S. exports of similar specification crude ramp up further. In a sign of even more competition to come, a major new U.S. pipeline has just started deliveries.
* Global commodities trader Trafigura said on Monday it has started shipments of Permian basin crude to the Corpus Christi hub in Texas via the new Cactus II pipeline system.
* Cactus II is the first of three major pipelines expected to start up before the end of the year.
* Traders said that India's IOC took around 5 million barrels of west African crude with Agbami from Chevron, Agabmi and Girassol from Glencore and the remainder from Vitol.
Also Read: COLUMN-Hedge funds polarised on oil by economy and supply threats: Kemp
* Traders added that the volume was unusually high for the short time period.
* IOC has issued two tenders for Oct. 9-18 and 18-27 loading. They close on Wednesday.
RELATED NEWS
* Saudi Aramco is planning a multibillion dollar investment in India's Reliance Industries as the energy giant diversifies its oil business, where weaker prices cut its first-half profit by 12%.