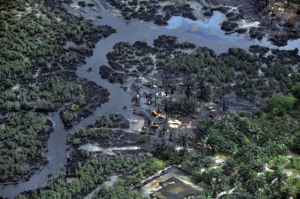 Mkpoikana Udoma 14 August 2017, Sweetcrude, Port Harcourt – Belemaoil Producing Limited says it has been positioned to change the negative narratives about the Niger Delta region and the country at large.
The indigenous oil firm also said it has changed the paradigm in community management, and was positioned for genuine development, gainful employment, and a protected environment for its host communities.
Managing Director of Belemaoil Producing Limited, Mr. Boma Brown, who discloses these, said the company will prove to the world that it was possible to explore and produce oil in the region without restiveness from the youths.
Brown said the company was committed to meeting the aspirations of all the stakeholders and exploring to replace produced volumes to ensure the country had more resources and at the same time energy security.
He explained that contrary to the belief that people in the Niger Delta were lazy and indolent, the company had over 1,000 Niger Delta youths under its employment, including contract workers.
"Belemaoil is here, the Niger Delta is going to be a different story, we want to make a change as indigenous people. We want to partner with everyone to ensure that the Nigerian nation benefits genuinely.
"We want to give a different narrative about the Niger Delta and her people; we want to make a change in the region. We want to prove to the world that Niger Deltans are hard-working people and that with the right business environment, the Niger Delta people are committed to unlocking their resources for the betterment of Nigeria and betterment of the world with right environmental standards.
"We need our host communities to have gainful employment, and the youths to have hope and to see that they have genuine development and that their environments are protected, and that's what Belemaoil stands for," he said.