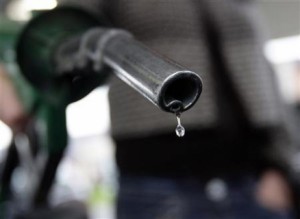 11 August 2014, Dar es Salaam — A weakening of the Tanzanian shilling against the US dollar, coupled with high international oil prices, have combined to drive up Dar es Salaam fuel prices, writes EMMANUEL KISIMA.
Petrol prices have gone up by Tsh39 ($0.025) per litre. According to the indicative prices for August published last week by the Tanzania Energy and Water Utilities Regulatory Authority (EWURA), the rise is equivalent to 1.74% compared to an increment of Tsh17 ($0.011) or 0.75% of the previous price rise.
A quick survey conducted by East African Business Week shows that most petrol stations have already raised prices.
EWURA's Director General, Felix Ngamlagosi stressed that the price change was applicable from August 6, 2014.
Ngamlagosi said the high international oil prices and weaker shilling against the US Dollar are the main drivers of the petrol price increase.
Now oil and marketing companies have been given an official nod to start selling petrol at the newly indicated prices.
"We have no objection for those who wanted to sell petrol below the indicative price as long as the prices follow the Authority's price caps as indicated in the formula," Ngamlagosi said.
He ordered all oil and marketing companies to issue receipts in respect to all the sales that they make to their relevant customers.
He also advised customers to ask for receipts that clearly show the name of the petrol station, date on which such purchase was made as well as the type of fuel and price per litre for every purchase they make.
"This can be used as an exhibit in case of a complaint lodged in the event that the selling price is above the cap price or in case the products sold are off the approved specifications," he said.
He reminded all petrol stations operators to publish petroleum products prices on easily visible boards. The boards must clearly show prices charged, discounts offered as well as any trade incentives or promotions on offer.
– East African Business Week