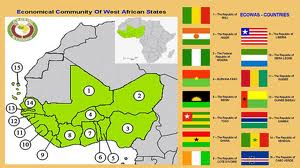 07 August 2013, Abuja – Experts on energy matters from across West Africa have validated the draft regulation relating to the payment of regulatory fees on Regional Electricity Cross-border Trades, a legal document to facilitate a funding mechanism for the ECOWAS Regional Electricity Regulatory Authority, ERERA, to enable it operate as an autonomous and independent regulatory body.
In a statement from the authority, the energy experts agreed on the draft legal text at the end of their three-day meeting in Dakar, Senegal, recently following a request by regional energy ministers for them to find a consensus for the method of calculation and payment of regulatory fees, as well as its related regulation.
The legal texts setting up ERERA, which began operations in 2009, provide for ordinary and extra-ordinary sources of funding for the body, including contributions from regional market stakeholders.
According to ERERA's financing plan, stakeholders' contributions were to begin in 2012, on the assumption of an increased regional electricity trade. A lack of mechanism for determining the regulatory levy has however stalled the process.
Basic elements for the mechanism include completion of the approval process of the market rules and relevant documents to regulate the market, establishment of the market operator to determine and collect the levy, as well as the development of licences and rights to participate in the market.
– Daily Trust