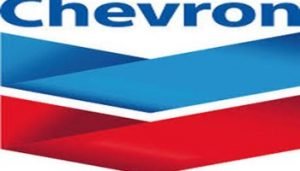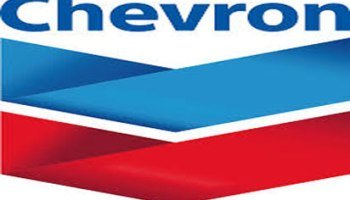 OpeOluwani Akintayo, with agency reports
Lagos — International oil major, Chevron was outsmarted in the bid to acquire Anadarko Petroleum after a smaller company, Occidental Petroleum, made a better offer.
However, there is more to why the major oil firm lost out.
Occidental Petroleum was backed up by a stronger firm, Total and they made an offer of $38 billion bid which was superior to Chevron's $33 billion offer.
Anadarko announced on Monday that its board had unanimously decided that Occidental's revised $38 billion bid was superior to Chevron's $33 billion offer.
Anadarko said it intended to break its agreement with Chevron and strike a deal with Occidental if Chevron did not submit a better offer.
Giving its financial discipline, Chevron said it will not submit a new offer.
Chevron will collect a $1 billion breakup fee, a windfall that it could use to purchase another driller in the Permian Basin, the engine of the American oil drilling boom.
Occidental offered to pay 78% cash and 22% stock for Anadarko, while the Chevron's bid was as a 75% stock and 25% cash.
"Winning in any environment doesn't mean winning at any cost. Cost and capital discipline always matter, and we will not dilute our returns or erode value for our shareholders for the sake of doing a deal," Chevron Chairman and CEO Michael Wirth said in a statement.
If the deal had been successful, Chevron, a major player in the Permian, would have acquired Anadarko's large acreage in the Permian region- from western Texas to southeastern New Mexico.
The assets to be acquired are:
•Algeria: 24.5% participating interest and operatorship of blocks 404a and 208 (Hassi Berkine, Ourhoud, and El Merk fields) in the Berkine basin in which Total already owns 12.25%. These fields represented a gross production of three hundred and twenty thousand barrels of oil equivalent per day (320KBOEPD) in 2018.
Also Read: Britain concerned by Turkey's intention to drill off Cyprus
Ghana: 27% participating interest in the Jubilee field and 19% participating interest in the TEN fields. These fields represented a gross production of 143KBOPD in 2018,
•Mozambique: 26.5% participating interest and operatorship in Area 1 where a 12.8 million tonne per year LNG project is largely derisked and close to sanction. Area 1 contains more than 60 Tcf of gas resources, of which 18 Tcf will be developed with the first two train project which is expected to come into production by 2024,
•South Africa: exploration licenses, close to Total's recent Brulpadda discovery.
"Overall, these assets represent around 1.2BillionBOE of 2P reserves, of which 70% is gas, plus 2BillionBOE of long term natural gas resources in Mozambique. 2018 equity production was 96KBOEPD and is expected to grow to around 160KBOEPD by 2025", TOTAL says in a release.
The fallout has placed pressure on the oil major's plan to double its production from the basin by 2023.
After Chevron lost out, Occidental secured a $10 billion investment from Berkshire Hathaway and arranged to sell Anadarko's African operations to French oil giant Total for $8.8 billion.