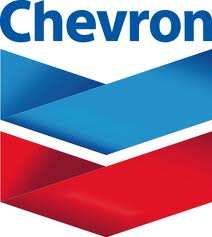 17 February 2012, Sweetcrude, ABUJA – Nigeria's National Oil Spill Detection and Response Agency (NOSDRA) has said that the month-old fire at Chevron Nigeria's offshore Funiwa oil field would not stop burning unless the source of the leaking raw gas is found and plugged.
The fire, which broke out on January 16 on a Chevron- chartered rig involved in exploratory gas well drilling, claimed two lives – French and Indian nationals. 152 others were rescued.
Director General of NOSDRA, Peter Idabor, told journalists in Abuja that the fire would also not be stopped because of health and environmental reasons.
According to him, putting out the fire completely will make the raw gas emission to be more harmful to the nearby communities and the fishes in the water.
"We are fully in touch with Chevron, we are following the matter. It is better for the fire to be burning than for the raw gas to be smelling and affecting the communities there," he said.
He continued: "Sometimes, it is a technical thing. It will cause more harm if the light is put out. It will affect more lives. It will kill more fishes in the water.
"All these were happening as a result of equipment failure. But what is more important is to have in place measures to mitigate the impact."
Maintaining that the present law in the nation's oil sector was hampering the agency from imposing harder sanctions against offending companies, he said: "We have enabling laws, which give teeth to regulatory agencies like us. But what we want now is to go to the National Assembly to help us pass the amendments before them so that we can come hard on these companies.
"When the laws are amended and strengthened, we would be able to penalise the offenders. I assure you, it will never be too late to sanction these companies. The companies have not claimed that the accident was not caused by them."