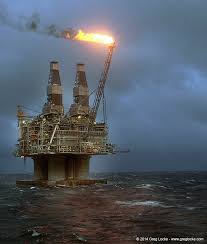 22 November 2016, Abuja – Unfavourable fiscal regime, transparency issues and stringent fund repatriation mechanism have been cited as reasons for the low investment inflow into Nigeria's oil and gas sector.
Speaking on the worrisome trend that has kept the nation's sector at low ebb, Olalekan Akinyanmi, Chief Executive Officer, CEO, Lekoil Limited, stated that investors have been reluctant to come to Nigeria because the opportunities are shrinking.
"Most times some of my partners would suggest we go other countries instead of coming to Nigeria. Their argument has always been that the opportunities are quite higher in those countries than in Nigeria.
''They look at transparency issues. We talk about comparative upstream fiscal regime. The other thing is repatriation of funds. Investors want to know that at the end of the day, they will get their money back. We need to give them the confidence that when they invest, they make money and there is a mechanism to repatriate their money," he said.
Akinyanmi explained that complex corporate structure and non existence of private equity model have continued to make it difficult to attract investors in the sector.
According to him, "Another thing is equity.  This is what is needed for project financing in Nigeria. It is difficult to get fund from banks these days due to the prevailing economic environment. To my knowledge there is no private equity model in Nigeria yet. For Timi Familusi, Leader, sub-Saharan Africa, Accenture Strategy Energy, peak oil demand is approaching, which makes it imperative for Nigeria to be pro-active, so as to be among the winners."
He stated: ''As Nigeria is sitting and discussing about Nigeria's oil and gas business, Norway is having the same discussion, Ghana is equally doing the same.
''Unfortunately, the podium can only take a limited number of winners. Eventually there will be winners and there will be losers. My hope, expectation and desire is that Nigeria at some point will get on the podium of winners and not losers. "Over time, everyone has had the mindset that oil is here forever. Unfortunately after the analysis done by the World Energy Council, the concept of stranded resources has emerged.
''Peak oil is approaching the next 15 to 20 years. What that means is that even if you have the oil, there will be no more market for it. What therefore is the essence of owning a resource you cannot bring to the market?" he asked. Familusi warned that the dwindling oil production in the world should make Nigeria adopt industry best practices to stay afloat.