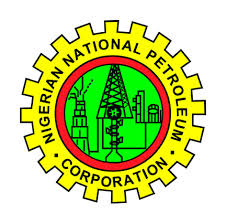 19 August 2014, Lagos – Solemn seemed to be the apt word that summarised the gathering. It lacked razzmatazz associated with a typical Lagos gathering. It was devoid of any noisy political coloration. Yet, it was an event to celebrate some of the best of Nigerian budding scholars.
The occasion was the 2014/2015 NNPC/ESSO International Postgraduate Scholarship Award. The recipients were 12 youngsters, comprising nine males and three females, drawn from across the country. They share one thing: academic excellence. Burning in their hearts also is a common desire to contribute to lifting the Nigeria to greater heights.
From hundreds of applicants, the 12 emerged after a series of keenly contested academic exercises and interviews. No wonder, any time soon, they will be heading for the United States, United Kingdom and Canada on full scholarship for their postgraduate studies. The offer came courtesy of the Esso Exploration& Production Nigeria Limited and the Nigerian National Petroleum Corporation.
The Executive Director, Mobile Producing Nigeria, Mr. Udom Inoyo, who addressed the recipients last Friday in Lagos, conveyed the essence of the gathering. According to him, the sponsorship is to assist the scholars to attain loftier academic heights.
He said, "The Nigerian educational system faces several challenges, especially at the tertiary level. At EEPNL, we are doing what we can to help; by offering these international postgraduate awards to qualified students, we give them the opportunity to further their educational goals in an environment free of some of the challenges we are presently facing here."
Beyond the offer, Inoyo challenged them to make Nigeria proud, noting that they bore a huge burden as they travel overseas.
He added, "You need to prove that you deserve this by competing with people that know nothing about sorting. Again, Nigeria is not getting the kind of compliment it deserves. So, be her ambassador not just in scholastic records but also in the manner that you conduct yourself.
"Finally, as you go out to contribute to the global pool, remember that you need to come back to help contribute to developing Nigeria."
The Managing Director, Shell Nigeria Exploration and Production Company Limited, Mr. Tony Attah, urged them to be curious as well as to excel in their studies.
Represented by the Team Leader SP SNEPco Mr. Tunde Adams, Attah also challenged them to work hard in order to solve the world's energy needs.
The SNEPco boss said, "You are a privileged few, chosen to from a multitude of applicants. Congratulations for scaling through the scholarship exams and subsequent vetting processes. Your decision to go to university for higher degree speaks well of your desire for professional and personal growth.
"Please, make good use of this rare opportunity. Higher education is the gateway to professional career opportunities. Postgraduate study also exposes you to resources that enlighten and empower you for the betterment of society.
"As you go abroad to study technical disciplines, I urge you have a mind of inquiry. Think of how you can help solve some of the world's energy needs.
"Most of you are aware that global energy demand is expected to double in the coming decades. I may even triple if we do not become much more energy efficient. To keep pace with rising demand, the world will need to invest heavily in all energy sources, from oil and natural gas, to biofuels, nuclear power, solar and wind.
"Apart from producing hydrocarbons, our responsibilities also include providing the very best opportunities for hardworking Nigerians. We are deeply committed to this goal. Your responsibility as a student is to take advantage of these opportunities as you pursue your own journey of achieving remarkable outcomes."
The beneficiaries, who spoke through Mr. Emmanuel Dibiagwu, a first class Civil Engineering graduate from the University of Benin, were unequivocal about making the country proud.
According to the 24-year-old, who is to study Subsea Engineering at the Cranfield University, UK, they will excel in their studies to keep the scholarship initiative going.
Among the beneficiaries are Ogun State-born Oluwadamilola Soyoye, an Electrical and Information Engineering graduate from the Covenant University, Ota and Ogechukwu Alozie, a graduate of Mechanical Engineering from the Federal University of Technology, Owerri, Imo State. While Soyoye is to study Electrical Engineering at the Illinois Institute of Technology, Chicago, US, Alozie is to pursue a postgraduate course in Mechanical Engineering Technology at Cranfield University.
Isirame Omofuma, a first class Industrial Production Engineering graduate from the University of Ibadan, is to study at the Columbia University, US, while Ogbaudu Eleazer is to study Subsea Engineering at the University of Aberdeen, UK. Eleazer obtained second-class upper in Production Engineering from UNIBEN.
On the list also is Ikenna Okwara, a first class Geology graduate from the University of Nigeria, Nsukka. He is to study Petroleum Geo-Science at the Imperial College, London. Also, Olaoluwa Adesanya, a Petroleum Engineering graduate from UNIBEN, is to study the same course at the University of Aberdeen University, UK, while Munachiso Ilokah, a FUTO Electrical/Electronics Engineering graduate will pursue the same course at the University of Ontario Institute of Technology, Canada.
Emmanuel Akakabota, who obtained first class in Electrical/Electronics Engineering from FUTO, is to study the same course at the University of Leeds, UK; while Ibioku Alabo, a Geology graduate from the University of Port Harcourt will study Petroleum Geo-Science at the University of Manchester, UK.
Others are a first class Mechanical Engineering holder from the Covenant University, Ota, Stellamaris Ukponu; and a University of Ibadan Geology graduate, Olatunji Olagundoye. While Ukponu is to study Mechanical Engineering at the University of Glasgow, UK, Olagundoye is to proceed to the University of Leeds, UK to study Geophysics.
Since the inauguration of the initiative, no fewer than 123 Nigerians have enjoyed the offer. To apply for the scholarship, candidates must have a first degree (First Class or Second Class Upper Division in Geosciences and Engineering obtained from a Nigerian university).
– Charles Abah, The Punch