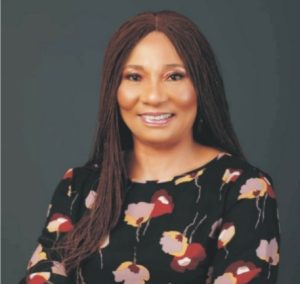 Vincent Toritseju
Lagos — The Nigerian chapter of the Women in International Shipping and Trading Association, WISTA, has said that the Federal Government needs to take urgent measures in de-carbonization of the nation's aquatic lives and maritime industry.
Speaking with SweetcrudeReport in Lagos, President of WISTA in Nigeria, Mrs. Eunice Ezeoke, said that laissez-faire attitude of the government towards the issue of de-carbonization has seriously led to increased health challenges of Nigerians with lungs and respiratory systems.
Ezeoke also said that fuel used in steaming vessels and running vehicles needs to be looked into as this is a major cause of emissions and pollution.
She said: "There is this symbiosis between the ocean and living on the land, once that ecosystem is broken or compromised, there is a vacuum or squeezing in the chain and something goes wrong and that is why most times we have respiratory challenges and all that because of these emissions, and they are getting worse.
"So, government should look into the issue of de-carbonization with regards to the kind of fuel used to steam our vessels and vehicles.
"I also expect the government to be more serious concerning the International Maritime Organization, IMO, instruction concerning de-carbonization for the health of people, the marine lives and the biodiversity has been considered because the ocean constitutes another world that can sustain life on earth.
"Therefore, it is not only the ship that plies the waters that depend on the waters. There are lives that depend on the waters and there are lives inside the waters and we as humans depend on the lives in the waters.
"Not only the fish and other marine animals that we use, but we also need the oxygen from the water to sustain human lives.
Follow us on twitter