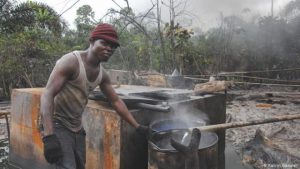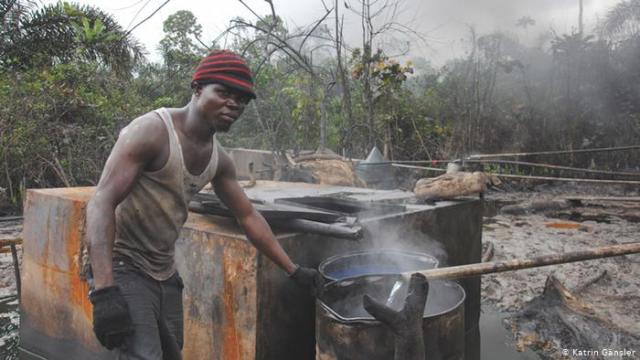 Mkpoikana Udoma
Port Harcourt — The Youths and Environmental Advocacy Centre, YEAC-Nigeria, has lauded the Federal Government over the planned implementation of its initiative, the Presidential Artisanal Crude Oil Refining Development Initiative, PACORDI, which proposes the modification, legalization, and integration of artisanal crude oil refineries into the national economy.
This is as President Bola Tinubu has directed the Ministry of Petroleum to fashion ways and means of integrating artisanal oil refiners (domestic refiners) into mainstream crude oil refining, as a way of provide sustainable energy sources for Nigerians and advance responsible practices in the oil and gas Sector.
The Permanent Secretary, Ministry of Petroleum Resources, Amb. Gabriel Aduda, who inaugurated a Technical Committee on Artisanal Oil Refiners, said the committee is to amongst other things, ascertain the technology, skills, safety and environmental global best practices in the petroleum industry and facilitate the mainstreaming of artisanal refineries to boost in-country refining capacity.
Reacting, the Executive Director of YEAC-Nigeria, Mr Fyneface Dumnamene Fyneface, hailed President Tinubu, for directing the Ministry of Petroleum to review and chart the way forward to legalize and integrate artisanal refineries into mainstream crude oil refineries operations, which are in tandem with PACORDI by YEAC-Nigeria.
Fyneface who is also the National Facilitator of Project with Artisanal Crude Oil Refiners for Modular Refineries in the Niger Delta, had since July 2020 in response to the establishment of the Presidential Artisanal Gold Mining Development Initiative, PAGMI for illegal gold miners in the North, developed PACORDI for the federal government as a corresponding initiative for artisanal refiners in the Niger Delta.
He recalled that the group had in several fora organized by the Federal Ministry of Petroleum Resources made presentations on PACORDI, including at the 7th National Council of Hydrocarbon in Minna, Niger State where the group made a presentation on PACORDI and modular refineries for artisanal refiners in the Niger Delta.
The YEAC boss also hailed stakeholders such Senator Ita Enang, Amb. Gabriel Aduda, and others who he said worked tirelessly for the initiative to see the light of the day and urged other critical stakeholders to key into the processes for a collective solution to the issues associated with artisanal refineries as an organised crime in the Niger Delta, Nigeria and the Gulf of Guinea.
The group further called on artisanal refiners in the Niger Delta to stop pipeline vandalism, crude oil theft, illegal oil bunkering and associated environmental pollution, pending the full legalization and integration of artisanal refinery activities into the mainstream crude oil refining operations in the country.
Follow us on twitter