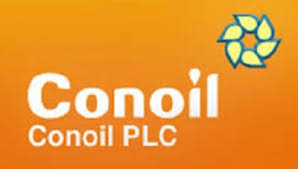 25 December 2016, Lagos – An indigenous oil and gas company, Conoil Plc, has said all its stations across the nation will be well stocked with petroleum products to ensure smooth movement.
The company, in a statement conveying its goodwill message to Nigerians on the occasion of Christmas, cautioned motorists to adhere strictly to all road safety regulations during the yuletide period.
 It urged Nigerians to carry out thorough checks on their vehicles before embarking on their trips across the country to celebrate with relatives and friends.
Conoil also enjoined Nigerians to reach out to families and friends with deep expressions of love and support for each other in the true spirit of Christmas.
The oil marketing company implored all Nigerians to imbibe the Christmas message of hope and joy and allow it to touch their everyday life beyond the yuletide season.
While acknowledging the resilience Nigerians have shown in the face of harsh economic realities, the company urged them to remain focused on achieving growth and development.
It called on Christians to spread the joy of the season and propagate its core values of peace, love and unity, describing them as the ingredients the country needed more than ever before to surmount the current social and economic challenges.