31 January 2015, Harare – The Zimbabwe Energy Regulatory Authority has embarked on a nationwide audit of retail fuel prices to determine if traders complied with Government's directive to slash prices.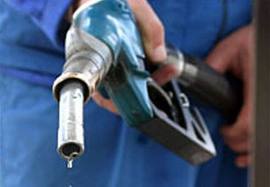 Government set maximum limits for both petrol and diesel in the wake of sharp decline in global oil prices; yet fuel retailers dragged their feet to slashing of their prices.
This was in spite of the fact that traders in neighbouring countries including Zambia and South Africa had slashed or been made to cut the retail prices of the price of fuel.
ZERA chief executive Engineer Gloria Magombo said yesterday that the regulator had completed the audit in Harare with 200 fuel stations in the capital found to be compliant.
The price audit exercise has now moved to Mashonaland East and Mashonaland Central provinces and is expected to have covered the entire country in the next two weeks.
According to ZERA, there about 430 fuel traders across the country, excluding wholesalers.
The bulk of Zimbabwe's fuel is procured through Mozambique's Beira Port.
"At the moment we are monitoring the situation in Mashonaland East and Mashonaland Central. For now we have been finding compliance by retailers," Eng Magombo said.
She said while the regulatory authority had been receiving feedback about the situation on the ground from suppliers, it had to physically conduct inspection for compliance.
The ZERA boss said that the prices prescribed by Government were for blend petrol and diesel and represented the maximum allowable retail prices traders could charge.
A fortnight ago, Government raised the maximum allowable price of fuel after hiking duty on petrol and diesel to extend benefits of the falling global oil prices to national programmes.
Global oil prices have come down almost 50 percent since July last year on over supply on the market and Governments across the world want ordinary consumers to also benefit.
In a joint statement, ministries of Finance and Economic Development and Energy and Power Development, recently said that the price cut was in line with what other countries had done
– The Herald