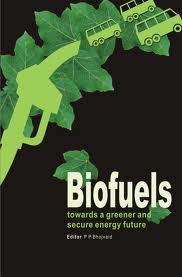 28 August 2013, Washington — A new report by the joint IFC-World Bank Lighting Africa Programme projects that Africa is set to become the world's largest market for clean off-grid lamps, with up to 140 million people having access to better lighting by 2015.
The market for quality off-grid lighting products in Africa has seen a 300 percent growth in sales in the past three years.
The Lighting Africa Market Trends Report 2012 – Overview of an the Off-Grid Lighting Market in Africa, provides a snapshot of the region's off-grid lighting market in Africa. In Africa 600 million people still rely on expensive, ineffective, and sometimes dangerous lighting sources, such as kerosene.
The market for quality off-grid lighting products has matured more rapidly than Lighting Africa predicted three years ago. The report projects that cumulative sales could grow to 28 million solar lanterns in Africa by 2015, double the 2010 estimate.
Itotia Njagi, Lighting Africa's Programme Manager, said, "IFC and the World Bank are committed to ensuring consumers gain better access to products that meet basic needs. With the price declines in raw materials and solar panels, off-grid lamps are becoming increasingly affordable and within reach for rural households that lack electricity. Lighting Africa on track to reach 250 million people without electricity by 2030."
Lighting Africa is helping build a market to bring off-grid lighting across Africa by establishing quality standards, investing in consumer education, creating a favorable investment climate, and supporting innovative business models.
Consumer stand to gain the most from a growing market for clean off-grid lights that offer better value to low-income buyers than they did three years ago. Current product offerings have benefited from a decline in manufacturing costs while quality has improved with longer battery life, increased brightness and new features such as mobile phone charging and pay-as-you-go options from the current product offering becoming more common.
Multinational such as Schneider Electric, Total, Panasonic and Energizer are now taking an interest in a market that had been dominated by smaller companies. This has the potential to drive this market at a faster rate.
By converting from kerosene to clean energy, millions of consumers can improve their health, reduce their spending on expensive fuels, and benefit from better illumination and more productive time in their homes, schools and businesses.
The Lighting Africa Market Trends Report gathered input from a broad range of industry experts, manufacturers, distributors and civil society organizations. It is the second issue in a series.
Mining deal boost for South Africa coal output
28 August 2013, Johannesburg – South Africa's Keaton Energy has made an offer to acquire Australian-listed Xceed Resources' coal projects in Moabsvelden, Roodepoort and Bankfontein in South Africa's Mpumalanga province for approximately R183-million.
The deal is expected to significantly boost Keaton Energy's annual Eskom-quality coal output, as well as offer the firm the opportunity to enter the export thermal coal market.
"The acquisition is consistent with Keaton Energy's strategy of strengthening its position of becoming a 5Mtpa [million tonnes per annum] producer," Keaton chief executive officer Mandi Glad said in a statement on Monday.
"The Xceed transaction reflects our strong belief in the South African coal industry and the growth of the group bodes well for Keaton's continued delivery of records across mining, processing, sales and cash generation."
Xceed is an Australian public company primarily involved in the exploration and development of thermal coal projects in South Africa.
It will become a wholly owned subsidiary of Keaton Energy and will be unlisted from the Australian Securities Exchange once the deal is concluded and regulatory conditions have been fulfilled.
Moabsvelden hosts a 65.3-million tonne thermal coal resource, a 44-million tonne run of mine open pit reserve and an approved mining right. The mine open pit has a 15-year lifespan and produces mostly Eskom coal, with a small fraction for export. It is also only three kilometres from Keaton's existing Vanggatfontein Colliery.
The Roodepoort mine hosts a 29.3-million tonne open-castable coal resource and Bankfontein hosts a 13.7-million tonne predominantly underground coal resource.
Keaton's open-castable coal resource will increase by 100-million tonnes, as well as increase the run of mine coal reserve in the Vanggatfontein Colliery area by about 44-million tonnes.
"This is an exciting opportunity to deliver real value to our shareholders through increased Eskom coal production at a time when the industry is abuzz with Eskom's impending coal supply shortfall," Glad said.
"The transaction also provides Keaton with the opportunity to participate in the export thermal coal market for the first time. We are pleased that our major shareholder is aligned with our vision for the company, supports our growth strategy and advocates the development of the South African coal industry."