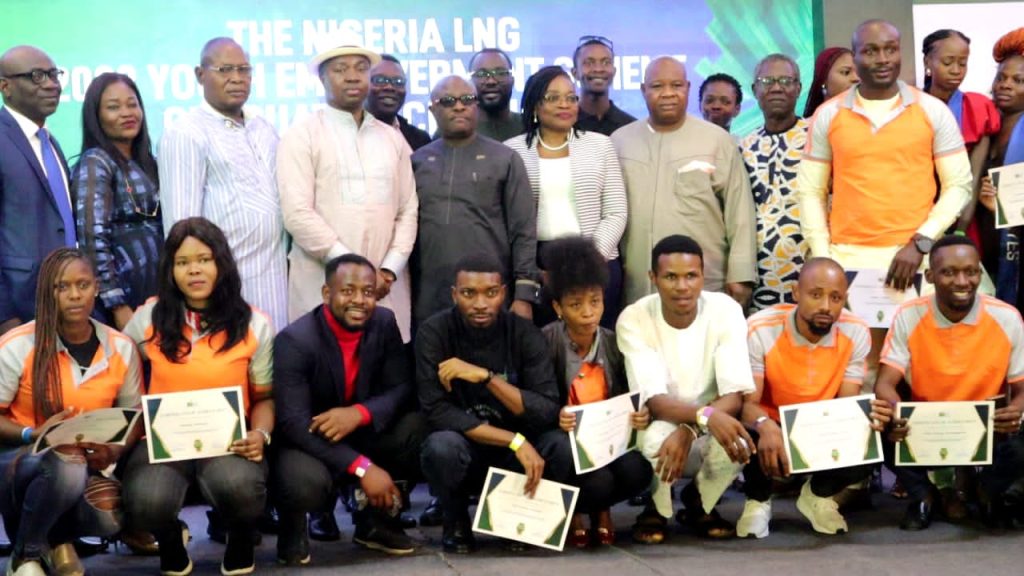 Mkpoikana Udoma
Port Harcourt — The Nigeria LNG Limited, NLNG, on Monday graduated 210 youths trained and empowered in various skills, as part of its human capital development programme to move young people from job seekers to job creators.
The beneficiaries, according to NLNG, were trained on automotive repairs, advanced welding, photography and video production, farm management, fashion designing, cosmetology and Information and Communication Technology.
NLNG General Manager, External Relations and Sustainable Development, Mr Andy Odeh, said the training was imperative in order to equipped young men and women who will support the development of not just Port Harcourt, but the host communities of the company, and the country at large.
Odeh, speaking at the graduation of the 2021/2022 batch of NLNG Youth Empowerment Scheme, YES, emphasised that the programme was designed to make the youths producers not consumers.
Accordingto him, NLNG has kept faith with its 110 host and pipeline communities in Rivers state to equip the youths with these requisite skills since 2004, adding that over 1,400 trainees have been equipped with various skills since inception till date.
"The Youth Empowerment Scheme is one of NLNG's major human capital development programmes for development of skills of youths and equipping them to move from job seekers to job creators. It was indeed designed to make the youths producers not the consumers. A Chinese prover says "If you give a man a fish, he will be hungry tomorrow. If you teach a man to fish, you give him an occupation that will feed him for a lifetime."
"We are indeed grateful for our various training centres for bringing out the best, theoretically and technically in the trainees. We have further equipped all the graduates with starter packs to kick off their trade and some are doing remarkably well already.
"To help ease the process of business registration, we formed partnership with Corporate Affairs Commission. We also formed partnership with Stanbic IBTC to provide seamless payments of allowances as well as give our graduates  access to SME loans.
"This is a novel practice which we believe will create great values for the graduates. Furthermore, graduates of three of the vocations have acquired additional qualifications that place them on a very high standing.
"The  2022  photography and video production, graduates  have become registered members of Independent Television Producers Association of Nigeria; the Information and Communication Technology graduates are worldwide Certified entry level Information Technology Specialists,   and  the Catering and Hotel Management graduates are now holders of  the City and Guild  Hospitality and Catering certification."
 Also speaking, the Rivers State Commisoner for Economic Development and Employment Generation, Mr Ezekiel Friday, commended NLNG to empowering youths of Rivers State,  and also charged the beneficiaries to make judicious use of the opportunity, and cautioned against selling off their starter packs for quick gains.
Friday represented by the Director of Employment at the ministry, Mr Napoleon Akpe, urged NLNG to extend the scheme beyond their host communities in the state, as well as include other skills such as ATM and elevator repairs.
"Extend your CSR to other communities apart from your immediate host communities. As you know, if there is an issue or crisis, even other non host communities are usually affected."
Meanwhile, a beneficiary of the 2022 NLNG's Youth Empowerment Scheme, Miss Afonye Ibikari Brown, who was trained on Information and Communication Technology, assured that she will not sell her starter packs, but build a career with it.
"I am so happy. Thank you NLNG for 2022 Youth Empowerment Scheme. I am going to set up a business on the skills I have acquired, and I am also going to train other people," she said.