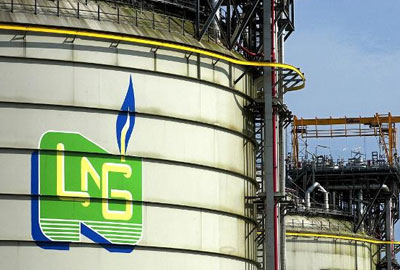 Mkpoikana Udoma
08 March 2019, Sweetcrude, Port Harcourt — As part of its corporate social responsibility as well as enhancing human capacity development, the Nigerian Liquified Natural Gas Company Limited, NLNG on Thursday inducted 89 youths for its 2019 Youths Empowerment Scheme, YES.
NLNG's Acting Manager, Community Relations and Sustainable Development, Mr. Godson Dienye, said YES was launched in 2004 as one of the company's initiatives aimed at developing human capital in host communities, helping youths acquire necessary entrepreneurial skills.
Dienye who spoke at the 2019 orientation ceremony of YES, explained that the scheme has trained over 900 youths from NLNG's host communities since inception.
He stated that for the 2019 edition, some of the beneficiaries have registered for catering and hotels management, automotive repairs, advanced welding, farm management as well as photography and video production.
According to him, "NLNG launched the scheme in 2004 as one of its initiatives aimed at human capital development in our host communities; the target being young men and women who are passionate about acquiring competent skills that will set them out as self-sufficient entrepreneurs.
Also Read: 120 Niger Delta entrepreneurs receive Shell Nigeria LiveWIRE grants
https://sweetcrudereports.com/2019/03/07/120-niger-delta-entrepreneurs-receive-shell-nigeria-livewire-grants/
"To date, the scheme has churned out over 900 skilled youths through vocational modules in hairdressing and cosmetology, catering and events management, fashion and design, photography and video production, welding and fabrication, wood works and furniture making and most recently, farming techniques and automotive skills.
"Today, we are admitting 89 trainees for the 2019 tranche of the Youths Empowerment Scheme to commence their training next week. 24 of them registered for catering and hotels management; 17 participants registered for automotive; another 17 for advanced welding, 16 others enrolled for farm management while 15 trainees registered for photography and video production."
The NLNG Manager further explained that programme duration ranges between three to six months of intensive training plus three months of post-setup practical training, adding that the graduates from the scheme are certified by reputable international organisations.
He tasked the beneficiaries to utilise optimally the opportunity given them and to stay focused in order to fully benefit from the nine months long programme.
"An advancement of our commitment to human capacity development in our host communities is the provision of formal skills acquisition institution for youths in our host communities, at the Bonny Vocation Centre, BVC, in Bonny Island.
Also Read: MWUN issue 21-days ultimatum to Chevron over unionization of workers
https://sweetcrudereports.com/2019/02/24/mwun-issue-21-days-ultimatum-to-chevron-over-unionization-of-workers/
"Annually, the BVC graduates top rated youths who are London City and Guilds certified in various technical skills in relevant industries that will enable them to compete favourably for jobs anywhere in the world."
"NLNG has done its part. The onus is therefore on all of you trainees to utilise this programme to acquire skills that will enable you to create an economically buoyant society in our host communities. To do this, you must stay focused throughout the training. In the end, you can achieve your personal aspirations to be economically self-reliant in line with NLNG's objective."