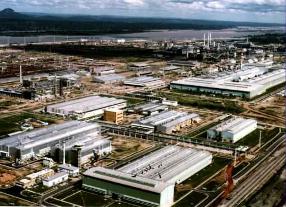 14 April 2014, Abuja – The Director of Steel and Non-ferrous Metals Department, Ministry of Mines and Steel Development, Mr Also Abdullahi, has said Nigeria needs $513m (about N79bn) to complete Ajaokuta Steel project.
Speaking with the News Agency of Nigeria on Monday in Abuja, Abdullahi said the figure was determined by a Federal Government committee which carried out a technical audit of the plant.
He said the Federal Government had spent about $6bn (about N924bn) on the plant, adding that the $513m needed excluded the cost of external infrastructure which included roads, mining sites and railway siding.
He said the money would be used to complete the 10,000 housing units for workers of the company,out of which only 3,500 houses had been completed.
He said that lack of funds frustrated the planned inauguration of the company in 1983, adding that as at 1994, the plant was 94 per cent completed.
He explained that the plant could not be completed because the Federal Government terminated the contract of the Russian company handling the project.
Abdullahi said at the time the contract was terminated, the power plant, the rolling mills, the lime plants, and the engineering workshop had been completed and were functional.
He added that the major challenge of the company was lack of infrastructure as it required logistics to transport a lot of raw materials.
"Iron ore, coking coal, limestone, dolomite and bauxite needed for production of steel are scattered across the country and transportation is required to bring these materials to the plant," he explained.
He said the Federal Government had signed a Memorandum of Understanding to partner some investors to run the completed units of the plant.
He added that the ministry was still discussing with some investors to run the power plant, lime plant, oxygen plant as well as to operate the middle section and structural mills.
The director said some investors had indicated interest in taking over the engineering workshop complex, stressing that all investment negotiations were targeted at generating funds to run the company and create employment.