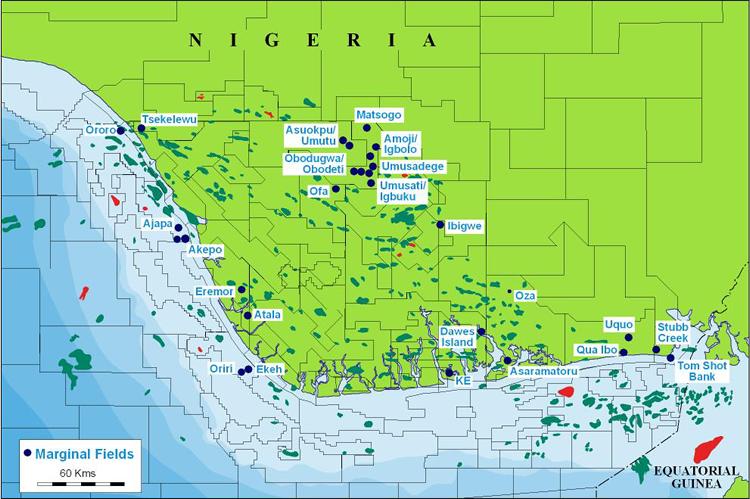 Mkpoikana Udoma
Port Harcourt — The Ijaw National Congress has raised the alarm that over 90percent of marginal oil fields in the Niger Delta region, are owned by people from the Northern part of the country.
Marginal fields are smaller oil blocks that are developed by indigenous companies with capacity to produce not more than 30,000bpd. They are often discovered on an IOC-owned block where there has been no activity in at least the last 10 years.
The Federal Government introduced marginal fields programme to encourage indigenous participation in the oil industry and also to increase government's take on undeveloped acreages, in order to discourage continuous holding of undeveloped fields by international oil companies.
On May 31st 2021, the federal government awarded licence letters to successful investors for the development of 57 marginal oilfields in the country.
Speaking on the development, the President of Ijaw National Congress, Prof Benjamin Okaba, decried that almost all of the 57 marginal oil fields are owned by northerners, whereas the fields are domiciled in the southernmost part of the country.
Okaba spoke recently at the commissioning of the 300,000 litres capacity water facility with a water plant and 1,250KVA power generating set in Idama, Akuku Toru LGA of Rivers State, by Belemaoil/NNPC JV, operators of OML55.
The Ijaw leader apeaking in reaction to plans by indigenous oil firm Belemaoil Producing Limited to commission completed CSR projects in Enugu and Sokoto states, decried that Ijaw communities have were been raped and exploited over the years by oil companies with little or nothing to show for it.
He said indigenous of other states do not implement projects in Ijaw land, urging the management of Belemaoil to implement more projects in Ijaw communities before extending hands to non Ijaw areas.
"Over the years, the cry has been neglect from those exploiting our environment and giving back little or nothing.
"Please we need these projects here in Ijaw land than in Enugu and Sokoto states. Before you give one project to Sokoto, give 10 projects to Ijaw communities. Before you give one project to Enugu please give us 20 projects.
"The truth is that, nobody from Sokoto or Enugu will come here and give us any project.
"All the marginal oil wells, 90percent of them are owned by Northerners, that is the truth. And they (northerners) take over everything without repatriating anything to us. Sir, charity must begins at home.
"I am the President of Ijaw National Congress representing over 30million Ijaw people and i have the audacity to say this, please we need more projects. You have done so much, but we need more," the Ijaw leader told Belemaoil.
He also charged Ijaw communities to remain peaceful for development to thrive and also to make their communities conducive for developmental projects.
Follow us on twitter