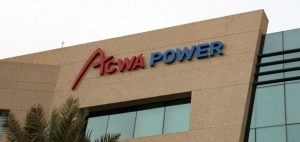 Oritsegbubemi Omatseyin
Lagos — ACWA Power a developer, investor, co-owner, and operator of a portfolio of power generation, renewable energy, and desalinated water production plants with its partners Gulf Investment Corporation, GIC, and AlBawani Water & Power Company, AWP, officially inaugurated the Jubail 3A independent water desalination plant recently, after receiving the commercial operation certificate from Saudi Water Partnership Co., SWPC, to mark the start of full-time operations.
The project is the first of its kind in the Kingdom due to its integration with photovoltaic (PV) solar power.
The $650 million Jazlah company project, located in Jubail, is capable of 2.8 kWh/cubic meter of water using seawater from the Arabian Gulf. The project marks the first Independent Water Project, IWP, in the eastern region with a production capacity of 600,000 cubic meters of desalinated water per day to meet increasing water demands.
The project also houses a 45.5 MW solar PV power generation facility, which will account for 20% of the plant's energy consumption. The new plant aims to deliver clean water to over three million people at a tariff of 0.41 USD/m3, using reverse osmosis technology.
All of this will result in "reduced carbon emissions and a significant decrease in grid electricity consumption," said Engineer Khalid Al-Quraishi, the CEO of Saudi Water Partnership Company, underlining the plant's commitment to sustainability.
The project will work directly to meet demand in the Riyadh and Qassim regions, according to Eng. Abdulrahman bin Abdul Mohsen Al-Fadhli, Minister of Environment, Water and Agriculture of Saudi Arabia and Chairman of the Board of Directors of the Saudi Water Partnership Company.
The plant's utilization of advanced PV and RO technologies will reduce carbon emissions by 60,000 tons per year supporting sustained social and economic advancement in line with Saudi Vision 2030, according to a statement from ACWA Power.
The Jazlah company project was successfully delivered through a development consortium comprising ACWA Power (40.2%), Gulf Investment Corporation (GIC) (40%), and AlBawani Water & Power Company (AWP) (19.8%). The execution of the project involved the EPC consortium of Power China, Sepco III, Lantania, and Abengoa, while SWPC is the off-taker.
Follow us on twitter