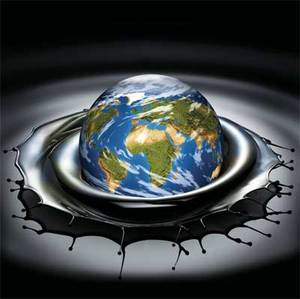 10 February 2012, Sweetcrude, HOUSTON – The International Energy Agency (IEA) has cut its oil demand forecast for a sixth month in a row, predicting global oil demand will grow by less than 1% in 2012.
The agency, which provides energy advice to the world's most industrialised nations, cut its global oil demand growth forecast for this year by 250,000 barrels per day to 800,000 barrels, Reuters said.
"This month's report dwells on recent economic downgrades, and resultant weaker oil products demand growth for 2012," the IEA said. "This is providing a ceiling for otherwise stubbornly-high crude prices."
It is the last of three closely-watched forecasts to emerge this week, after OPEC cut its forecast by 120,000 barrels per day to 940,000 barrels on Thursday, while on Tuesday the US Energy Information Administration raised its estimate by 50,000 barrels to 1.32 million barrels per day.
The IEA cited a cut by the International Monetary Fund in its economic projections with the global economy now expected to expand by 3.3 % in 2012, a "sharp deterioration" from its previously assumed 4% growth.
Oil demand in the most industrialised nations is expected to fall by 0.8%, with gasoline accounting for more than 40% of the decline.
The IEA said latest preliminary statistics for December pointed to a sharp fall in North American oil demand, down 4.1% year-on-year, despite reports of economic resilience.
It linked this to sharp declines for heating oil and liquefied petroleum gas (LPG), thanks to an unseasonably mild winter in the United States.
In line with the weak economic outlook, European oil demand was likely to post the greatest relative decline in 2012, the IEA said, down by 300,000 barrels per day from 2011.
"Much of Europe already saw declines in economic activity in 4Q11, and with further drops assumed for the 1Q12, this equates to the technical definition of recession," it said.
Despite big cuts in forecasts for oil demand, oil supplies from OPEC rose in January to its highest since October 2008, at 30.9 million barrels per day. The IEA pointed to a steady ramp up in Libyan production and sustained output from Saudi Arabia and the UAE.
Global oil supply rose by 0.1 million barrels per day to 90.2 million barrels per day in January, with OPEC supply 900,000 barrels per day above the group's 30 million barrels per day collective output target agreed in December.
Non-OPEC supply fell by 0.2 million barrels per day to 53.2 million barrels per day in January but the IEA noted that North American light tight oil production and increasing production in Latin America were helping to offset declines elsewhere and should support a strong non-OPEC supply rebound.
The IEA said the market seemed to have "sufficient supply-side flexibility" to deal with the potential impact of international sanctions on Iranian crude supplies and noted that customers of Iranian crude had begun to line up alternatives.
"Despite these assurances, perceptions of impending supply issues are clearly placing a floor under oil prices for now," it added.