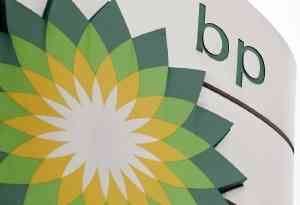 14 August 2013, News Wires – BP is suing the US government for barring the UK super major from obtaining new federal contracts after the company pleaded guilty to charges related to the 2010 rig explosion in the Gulf of Mexico.
The suit, filed in US District Court in southern Texas, claims keeping the ban in place risks causing the company "irreparable harm", Reuters reported.
Last November the US Environmental Protection Agency, EPA, sprung the ban on BP, citing BP's "lack of business integrity" after the blowout of the Macondo well that killed 11 workers and led to the worst offshore oil spill in US history.
BP is one of the largest suppliers of fuel to the US government, including to the military, holding contracts worth more than $1.34 billion, according to the suit. The suspension only effects new contracts, not existing deals.
BP claims the ban unfairly includes 21 of its subsidiaries that had nothing to do with the spill.
"We believe that the EPA's action here is inappropriate and unjustified as a matter of law and policy, and we are pursuing our right to seek relief in federal court," said Geoff Morrell, BP's head of US communications. "At the same time, we remain open to a reasonable settlement with the EPA."
An EPA spokesman referred all questions on the suit to the US Justice Department, which declined to comment, Reuters said.
Bob Dudley, BP's chief executive, told investors in the second quarter that the company had plenty of work that was ongoing in the Gulf despite the ban but said the EPA order bars it from taking possession of new leases there.
The company is currently paying out millions of dollars to settle damage claims from Gulf residents in a contentious process that BP says is being mismanaged by the administrator, Louisiana lawyer Patrick Juneau.
Last week, a judge ordered BP to pay $130 million to Juneau's team despite objections from the oil company, which is also facing the second phase of a trial in federal court to determine fines for environmental harm caused by the spill.
BP has incurred about $42.4 billion in charges related to the 20 April 2010 rig blast.
The case is BP Exploration & Production Co et al v. McCarthy et al, U.S. District Court, Southern District of Texas, No. 13-02349.
– Upstream