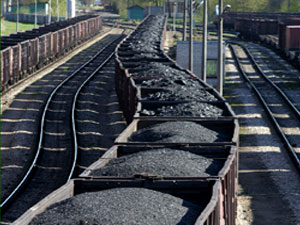 Oscarline Onwuemenyi
13 August 2013, Sweetcrude, ABUJA – In the bid to complement the ongoing privatization of the power sector, and in line with the Federal government's coal-to-power efforts, the Bureau of Public Enterprise, BPE, has initiated the process of selling some coal blocks across the country to private investors.
Coal is widely found in many states across Nigeria, and government has emphasized the need to exploit the abundant resource for cheaper energy production.
The coal blocks which are currently being managed by the Nigerian Coal Corporation, NCC, are the outstanding from the concession of coal mines carried out in 2007.
According to sources at the BPE, this is part of the Nigerian government's reform efforts in the solid minerals sector, and an effort at making the coal sector a major contributor to the nation's power.
The BPE had declared its conclusive arrangement for the re-advertisement of some mineral titles and coal blocks. According to the agency, it issued invitation to prospective investors to express their interest in the acquisition of the coal blocks which was hitherto held by the NCC.
The NCC was established in 1950 and held the exclusive rights to mine coal in Nigeria until 1999 when the Obasanjo-led administration established a policy that deregulated mineral exploration. This opened up the sector to private participation and resulted in NCC entering into a joint venture on an equity participation basis.
The BPE serves as the secretariat of the National Council on Privatization, NCP, and is charged with the overall responsibility of implementing the councils policies on privatization and commercialization.
The sources in the bureau further revealed that preparation for the sales is already at advanced stage, adding that more details would be made available to the public in coming weeks.