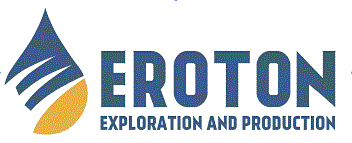 11 January 2017, Sweetcrude, Lagos – The fire at the gas facility belonging to Eroton Exploration and Production Company Limited, in Buguma community, Degema Local Government Area of Rivers State, has finally been extinguished.
The fire at the Buguma 10 gas well in Oil Mining Lease 18, which began at the weekend, was put out earlier today by the team tackling the inferno.
The External and Government Relations Manager of Ereton Exploration and Production Company, Mercy Max Edibai, broke news of the extinguishing of the fire to SweetcrudeReports this afternoon, expressing thanks to all the agencies that backed the company in the process of putting off the fire.
"The good news is that the fire has been put out. We are happy there are no fatalities, no pollution, and no burning down of houses," she said.
Max Edibai had earlier on Wednesday, in an interview with SweetcrudeReports, assured that the fire was under control and that it would be put out before the end of the week.
She had noted that the facility involved in the fire was currently non-operational, but added that the company was under obligation, as a good corporate citizen, to arrest the fire.
Eroton Exploration and Production Company had earlier in a statement blamed the fire on illegal third-party activity.
"On the 8 January 2018, a gas fire broke out on the Buguma 10 gas well, a gas well located within Oil Mining Lease 18 (OML 18) that is operated by Eroton Exploration and Production Company Limited, operator of the Eroton/NNPC Joint Venture. Eroton had taken over operatorship of this OML from Shell Petroleum Development Company Limited in 2015," the statement read.
Eroton revealed that it promptly reported the incident to the relevant regulatory bodies, including the Department of Petroleum Resources and the NOSDRA.
It said the well is a non-operational one having been safely secured by SPDC with a downhole plug and a Non-Return Valve before transfer to Eroton.
"The cause of the fire is therefore likely to be from illegal third-party activity/sabotage. Eroton is currently working to restore conditions of the well. After this is done, a full joint investigation will be carried out into the cause of the fire," the company further disclosed.