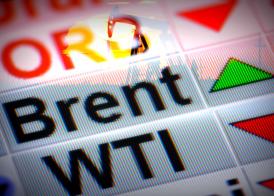 20 August 2018, News Wires — Brent oil stabilised near $72 per barrel on Monday after several weeks of decline, weighed down by concerns over slowing global economic growth but supported by an expected fall in supply from Iran due to U.S. sanctions.
Brent crude futures, a benchmark for international oil prices, were at $72.11 per barrel at 0803 GMT, up 28 cents.
U.S. West Texas Intermediate (WTI) crude futures were up 3 cents at $65.94 per barrel.
Last week, Brent declined for a third consecutive week, while WTI fell for a seventh week due to concerns about a slowdown in economic growth because of U.S.-Chinese trade tensions and weakness in many emerging economies.
China and the United States will hold trade talks this month, the two governments said late last week, in a bid to resolve an escalating tariff war that threatens to engulf all trade between the world's two largest economies.
Still, White House economic adviser Larry Kudlow warned Beijing not to underestimate President Donald Trump's resolve in what Kudlow called a "battle to eliminate tariffs and non-tariff barriers and quotas, to stop the theft of intellectual property and to stop the forced transfer of technology".
Shanghai crude futures for December delivery, China's most actively traded contract, fell 1.36 percent to 491.4 yuan per barrel.
"Disappointing industrial data out of China along with concerns over emerging market economies centered on Turkey weighed on commodities," Edward Bell of Emirates NBD bank said in a note on Sunday.
In the United States, energy companies last week kept the oil rig count unchanged at 869, according to the Baker Hughes energy services firm.
"The recent softening in benchmark prices should temper the pace of growth in U.S. exploration and production activity, and lead to slower overall output growth," Bell said.
Traders said U.S. sanctions against Iran were supporting prices. The U.S. government has introduced financial sanctions against Iran which, from November, will also target the petroleum sector of OPEC's third largest producer.
Iran told OPEC on Sunday no member country should be allowed to take over another member's share of oil exports and on Monday asked the EU to speed up efforts to save a 2015 nuclear deal between Tehran and major powers.
"We continue to believe that despite all of the political goodwill that may exist in Europe, there is no practical way that many of the sizeable European buyers of Iranian crude can be protected from U.S. sanctions," JBC Energy said in a note.