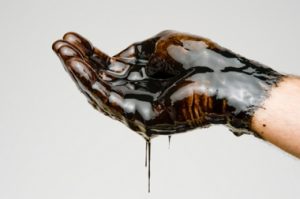 – U.S. crude stockpiles fall for fourth straight week – EIA
– Mixed Chinese data, possibly weaker winter demand weigh
– Rising oil output from Iran, Venezuela also caps prices
Houston — U.S. and Brent crude oil futures fell on Thursday by $1 a barrel on a stronger dollar and expectations of weaker international demand.
Brent crude futures fell $1.00, or 1.11%, to $86.60 a barrel by 1:03 p.m. EDT (1603 GMT), while U.S. West Texas Intermediate crude (WTI) futures were also down $1.00, or 1.14%, at $86.54.
"Crude futures are feeling some corrective pressure from a new high in the U.S. Dollar Index as well as more weakening economic numbers from the euro zone, where economic activity grew by 0.1% vs the 0.3% expected," said Dennis Kissler, senior vice president of trading at BOK Financial.
The dollar gained on Thursday after earlier pushing the yen to a 10-month low, and kept the euro and sterling pinned near their weakest levels in about three months, as investors placed their bets on a still-resilient U.S. economy.
Market participants also digested mixed data from China. Overall exports fell 8.8% in August year on year and imports contracted 7.3%. But crude imports surged 30.9%.
"The wind has been taken out of the bulls' sail overnight by rising Chinese product exports last month, albeit crude oil imports rose," PVM Oil analyst Tamas Varga said.
However, U.S. demand remained strong, according to a U.S. government report on Thursday.
U.S. crude oil stockpiles drew down by 6.3 million barrels last week, falling for a fourth consecutive week and down over 6% in the last month, as refineries run at high rates to keep up with global energy demand, Energy Information Administration data showed.
"We're taking a pause in the rally we've been having in West Texas Intermediate," said Jim Ritterbusch, president of Ritterbusch and Associates. "The EIA report that just came out is supportive."
Thursday's fall came after nine straight sessions of gains in U.S. crude futures and seven straight gains in Brent.
Prices had spiked earlier in the week after Saudi Arabia and Russia, the world's top two oil exporters, extended voluntary supply cuts to the year-end. These were on top of the April cuts agreed by several OPEC+ producers running to the end of 2024.
Concerns about rising oil output from Iran and Venezuela, which could balance out a portion on cuts from Saudi and Russia, kept a lid on the market as well.
"At present, it is really difficult for us to see any negative factors due to supply constraints," said CMC Markets' Shanghai-based analyst Leon Li.
"However, we need to consider possible demand risks such as in the fourth quarter, the market could slow into an off-peak season for oil consumption after summer demand ends."
*Erwin Seba; Arathy Somasekhar; Ahmad Ghaddar; Trixie Yap, editing: Marguerita Choy, Frances Kerry & Nick Macfie – Reuters