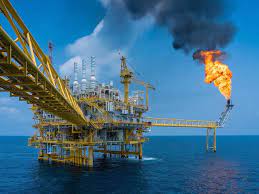 News wire — The North Sea Transition Authority (NSTA) regulator expects the first of the new licences to be awarded in the autumn. It is still evaluating 115 bids from producers for fields in the ongoing licensing round which closed in January.
Sunak, who will visit an energy infrastructure site in Scotland on Monday, said the new CCS clusters would also help support thousands of jobs.
The plans were welcomed by energy companies, including Shell and Harbour Energy, who are among the partners in the Acorn CCS project which will gain so-called Track 2 status and can now enter into commercial negotiations with the government.
Harbour's Viking CCS project to store CO2 in the depleted gas fields has also been awarded Track 2 status.
Britain aims to use CCS technology, which involves capturing planet-warming carbon from industrial smokestacks before it hits the atmosphere and storing it underground, to hold 20 million to 30 million tonnes of CO2 by 2030.
There currently is no large-scale or commercial CCS project operating in Britain, and the government has faced criticism for slow progress on its deployment.
Mike Childs, head of policy at Friends of the Earth said the CCS announcement was an attempt to put a green gloss on the new licenses.
"CCS won't capture all the climate pollution caused by burning fossil fuels," he said.
The government also on Monday launched a call for evidence to collect views on taxes in the oil and gas sector "to design a long-term fiscal regime which delivers predictability and certainty".
A windfall tax, introduced last year as energy prices soared, bringing the total tax on oil and gas producers to 75%, prompted producers such as TotalEnergies and Harbour to cut investment in the basin, or shun the ongoing licensing round.
The government recently tweaked the tax saying it will be scrapped if prices fall to normal levels for a sustained period.
Reporting by Sachin Ravikumar and Susanna Twidale; Additional reporting by Shadia Nasralla; Editing by Sarah Young, Kate Holton and Sharon Singleton – Reuters