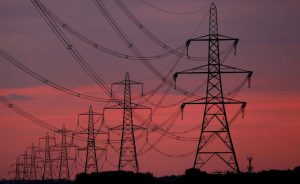 London — Britain's energy supply sector is expected to return to profitability this year after five years of losses, energy regulator Ofgem said on Tuesday.
Record high wholesale energy prices following Russia's invasion of Ukraine, and a cap on the amount suppliers can charge customers, have largely seen British energy suppliers making a loss despite soaring costs for consumers, Ofgem said.
"The price cap has now dropped, and the price of wholesale energy, while still well above pre-crisis levels, is much lower than over the last two years," Ofgem said in a statement. "This means the sector is likely to return to profit this year and suppliers can recoup some of the losses from recent years."
While flagging up the expected return to profits, Ofgem – which regulates prices charged by the likes of Centrica (CNA.L), Octopus Energy and EDF's (EDF.PA) UK arm – said it expects companies to remain financially prudent, making sure they have enough capital to meet regulatory requirements over returning cash to shareholders.
"Suppliers must reciprocate the support the sector was given by consumers and taxpayers when wholesale prices increased by behaving responsibly as prices fall and profits return," Jonathan Brearley, CEO of Ofgem, told suppliers in an open letter, also published on Tuesday.
Britain's government spent billions of pounds subsiding energy prices for households over the winter, keeping the cost of an average household gas and electricity bill at 2,500 pounds ($3,171) a year through its energy price guarantee. Prices would have hit more than 4,000 pounds a year without the support.
($1 = 0.7885 pounds)
*Susanna Twidale; editing: David Holmes – Reuters
Follow us on twitter