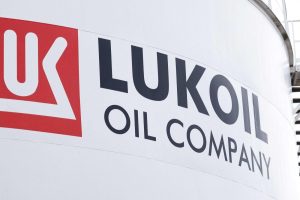 Belgrade — Bulgaria's parliament voted on Friday to end Russian oil firm Lukoil's concession to run the Rosenets oil terminal near the Black Sea port of Burgas, a move lawmakers hope will speed the country's entry to the EU's Schengen borderless area.
The bill supported by 144 deputies in the 240-seat parliament, stipulates that Lukoil will be allowed to operate the oil terminal after the termination of the concession, but must pay fees to the Bulgarian government. It also says that the concession will end within a week.
The Rosenets port, just outside Burgas, is the only specialised oil terminal on the Bulgarian Black Sea coast. It has been under Lukoil's control since 2011, when the Russian company was granted a 35-year concession.
The terminal serves Bulgaria's only refinery, Neftochim Burgas, which has capacity to process 196,000 barrels per day and is also owned by Lukoil. In January, Bulgarian lawmakers adopted a decision that paves the way for the government to take over operation of the refinery for up to a year.
In its proposal before parliament, the ruling centre-right GERB, We Continue the Change-Democratic Bulgaria (PP-DB), and the Movement for Rights and Freedoms parties, said the termination of the concession would prevent Russia from using Bulgarian facilities to finance its war in Ukraine.
It would also ensure the enforcement of EU sanctions, helping Bulgaria's Schengen bid, PP-DB co-chair Kiril Petkov, said the ahead of the vote. Bulgaria hopes to be admitted as early as this autumn.
"Our strategic goal is to enter Schengen and this is a big step towards it. This … is also in line with the EU's … sanctions" against Russia, Petkov said.
In a statement on Thursday, the Lukoil Neftochim refinery said it will seek court protection against parliament's decision.
On Wednesday, Bulgaria's pro-Russian President Rumen Radev also criticised the move.
"The proposal to terminate the concession … is yet another rushed and wrong idea of political leaders," he told reporters.
Reporting by Aleksandar Vasovic in Belgrade and Stoyan Nenov in Sofia; Editing by Conor Humphries – Reuters
Follow us on twitter