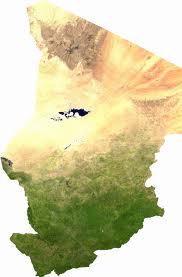 16 August 2013, News Wires – Chad has ordered an environmental audit of all crude oil explorations in the country after suspending operations at a China National Petroleum Corporation, CNPC, unit for violating environmental standards, its oil minister has said.
The government said it will reevaluate all oil explores to make sure regulations were respected, a day after it suspended the activities of the Chinese operator, saying the firm had spilled thousands of barrels of crude at one of its sites.
Oil Minister Djerassem Le Bémadjiel said the CNPC unit's activities will remain suspended until it fulfils the environmental requirements.
CNPC "did not even have a truck to suck the spilled crude. They dug trenches and poured the crude and then asked Chadian employees to scoop it with cups. In which other country have you seen such practices?" said Le Bemadjiel.
The minister said the administration will use the opportunity to carry out an audit and reassess all operators to ensure that environmental management plans signed with the government were being respected.
A senior official at the Chadian Oil Ministry told Reuters that auditors Alex Stewart International has been appointed to carry out the audit, and experts from the company arrived in N'Djamena on Thursday.
CNPC's officials who attended a meeting with Chad's Oil Ministry technicians on Thursday, declined to comment. A source at the firm who requested not to be identified told Reuters that CNPC executives including the company's president would be arriving in Chad by weekend to meet with Chadian authorities.
CNPC has been operating in Chad since 2003 and recently won rights to begin exploration on new blocks in the south of the Central African state. The firm also operates a joint venture 588-million-euro ($780 million) 20,000 barrel per day refinery with Chad.
Chad became a crude producer in 2003, and production peaked at about 176,000 barrels per day in 2005 before declining primarily due to ageing wells. It recently opened new fields for exploration.
– Reuters