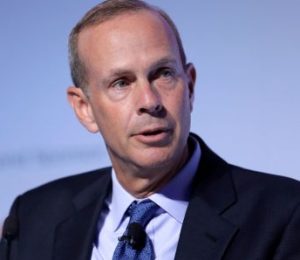 News wire — Chevron's Mike Wirth sees oil prices getting "close" to reaching the $100-a-barrel level, the chief executive of the No. 2 U.S. energy producer said in an interview on Bloomberg TV.
"Supply is tightening, inventories are drawing … the trends would suggest, we are certainly on our way, we are getting close (to $100/bbl)," Wirth said on Monday.
Major producers Saudi Arabia and Russia have extended supply cuts to the fourth quarter, boosting oil prices to the highest level of 2023 on the prospects of a deficit as OPEC+ members continue to curb output.
Wirth said he sees some impact from higher oil prices on the U.S. and global economy, but underlying drivers remain healthy.
"It's a drag on the economy, but one that thus far the economy has been able to tolerate."
Brent crude futures rose 47 cents to $94.40 a barrel on Monday while U.S. West Texas Intermediate crude futures were up 79 cents at $91.56.
(Reporting by Mrinalika Roy in Bengaluru; Editing by Devika Syamnath) – Reuters