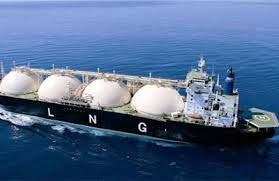 Singapore — China Gas Holdings, one of China's largest independent gas distributors, agreed to two 20-year liquefied natural gas (LNG) supply contracts with U.S. exporter Venture Global, adding to a flurry of deals signed between China and the U.S. since 2021.
China Gas Holdings, via its wholly owned subsidiary China Gas Hongda Energy Trading Co, would buy a total of two million tonnes per year of LNG from Venture Global under the two contracts, the company said in a statement. Supply would begin in 2027, a company executive told Reuters.
The LNG would come from two Venture Global projects in Louisiana – Plaquemines LNG and the CP2 LNG. China Gas said it would receive 1 million tonnes of LNG annually from each project.
Like most U.S. LNG export deals with China, the contracts were agreed on a free-on-board basis and their prices were linked to the U.S. benchmark Henry Hub gas market, the company executive said. The terms allowed buyers flexibility to either bring in the fuel to China or trade in the global market.
China Gas Holdings signed a deal with U.S. firm Energy Transfer in June to receive 0.7 million tonnes of LNG a year on a free-on-board basis for 25 years. Deliveries are expected to begin in 2026.
In 2021, Venture Global also signed several large deals with firms in China, which imported more LNG in that year than any other country. It signed a 20-year deal with state oil giant Sinopec to supply 4 million tonnes of LNG a year and further agreed to provide 3.8 million tonnes a year to Unipec, a subsidiary of Sinopec.
Also in 2021, Venture Global signed a 20-year deal to sell 2 million tonnes of LNG a year to a unit of China National Offshore Oil Corp (CNOOC).
The company executive said China Gas owned no regasification terminal in China but could lease receiving facilities from the dominate state firms and those operated by national gas infrastructure major PipeChina.
Reporting by Emily Chow and Chen Aizhu; Editing by Jacqueline Wong and Bradley Perrett – Reuters
Follow us on twitter