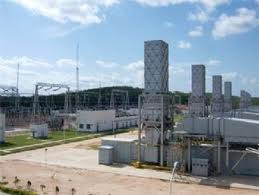 29 March 2013, Abuja – The Nigerian government has sold the Omotosho Power Plant located in Ogun State to China National Machinery and Equipment Import and Export Corporation, CMEC.
The Bureau of Public Enterprises, BPE, said in a statement in Abuja that the deal was sealed under a debt-equity swap arrangement.
BPE said it had sent an offer letter to the Chinese firm in respect of a Power Purchase Agreement, PPA, for the sale of Omotosho power plant.
The statement read: "Presenting the offer letter to the Chairman of CMEC-Pacific, Adeleke Adedeji, the acting Director General of the BPE, Mr. Benjamin Ezra Dikki, said that it was in fulfillment of the decision of the National Council on Privatisation, NCP, which approved the sale at its last meeting which held February 28, 2013.
"NCP had approved that CMEC-Pacific pays USD$217,531,507.79 for the power plant. However, the net total amount accruable to the Federal Government for the plant would be USD$ 82,336,179.42 given that USD$30,325,386 would be deducted from the capital cost for the construction of a switch yard for the Transmission Company of Nigeria, TCN".
Phase 1 of Omotosho power plant, which has a capacity of 335megawatts, MW, was constructed at the cost of $166, 724, 578 under a turnkey contract in 2002.
The Federal Government funded 35% of the cost ,while the balance of 65% was financed through vendor financing provided by CMEC at an interest rate of 6% per annum.
It was initially conceived that the power project after completion, would operate commercially and the proceeds from the sales of electricity used for the repayment of the vendor financing and interest payment.