Mkpoikana Udoma
Port Harcourt — A coalition of civil society groups has called on the federal government to urgently transitioned from fossil fuels to 100 percent renewable energy, and to also stop the issuance of all forms of licenses for coal mining in the country.
The coalition made up of 17 distinct non-governmental groups, under the aegies of Nigeria Coal Network, warned the government against new coal projects anywhere in the country.
Coordinator, Nigeria Coal Network, Mr. Nbani Friday Barilule during a rally held after a two-day conference in Makurdi, Benue State said the goal was to achieve a coal-free Nigeria, attain climate justice and meet the minimum requirement of a greener and healthier environment for all.
Barilule who is also the Executive Director of Lekeh Development Foundation, lamented that despite urgent calls for action from the civil society and climate scientists, the pace of progress towards climate justice has been frustratingly slow.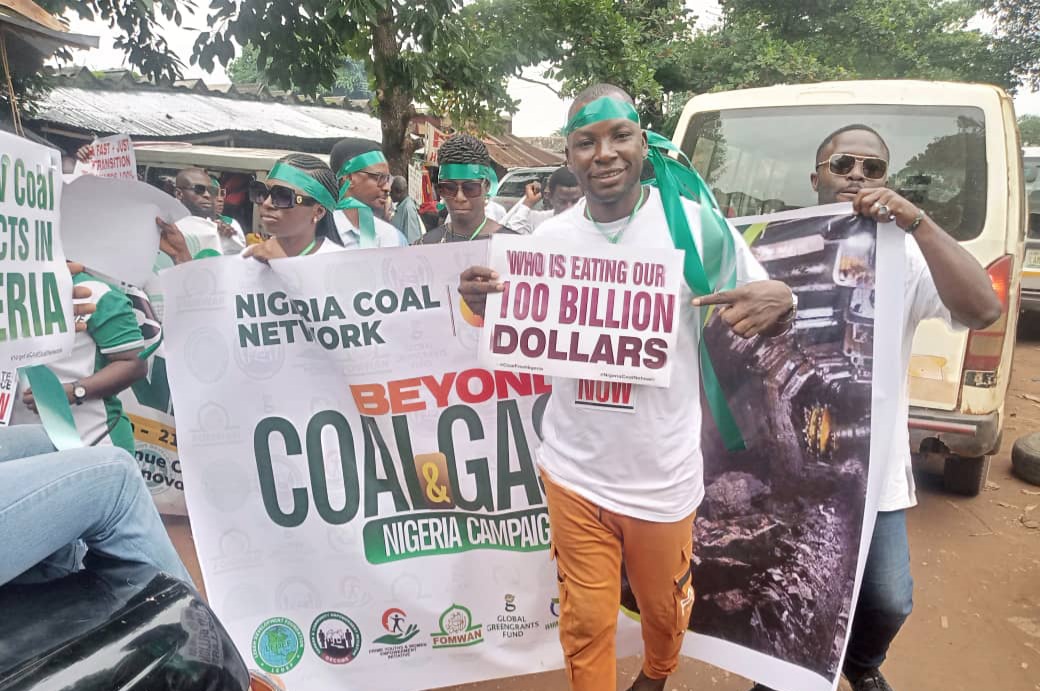 He said theme of the conference" Beyond Coal Campaign" was imperative to replace coal and gas with clean energy, and to advance the just transition towards renewable energy sources which will help to mitigate the effect caused by coal and gas industries.
"Today, the Nigeria Coal Network made up of Civil Society Organisations, Community Based Organisations, community activists among others, is standing with coal impacted communities across Nigeria to demand for climate justice as governments and the fossil fuel industry have failed.
"They have refused to address the climate crisis despite decades of warnings and pressure mounted on them. There are no government policies that says, we should destroy the planet, yet this is exactly what governments, financial institutions, and major corporations are either doing or allowing and this is morally inexcusable.
"We have been waiting a very long time for meaningful and just climate action for the love of our environment.
'On behalf of our mothers, all vulnerable communities and for the sake of all human beings, we call on the federal government and the fossil fuel industry to fast-track a fast and just transition to 100% renewable energy for all.
"No new coal projects anywhere in Nigeria. Not a penny more for dirty energy. Stop issuing of coal license. Implement the Nigeria Climate Change."
Follow us on twitter