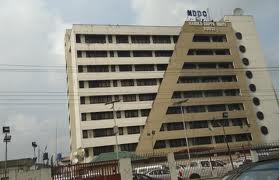 Emmanuel Aziken
& Samuel Oyadongha
07 June 2012, Sweetcrude, ABUJA – THE failure of Niger Delta Development Commission, NDDC, to present its 2012 budgetary proposal to the National Assembly for approval, six months into the year is raising concern in the Nigerian Senate.
The commission has not given any reason for its failure to submit its budget to the Senate, though officials of the commission contacted assured that the budgetary proposal would soon be tabled before the National Assembly.
It could not be confirmed, if the delay was from the commission or the presidency, which normally would receive the budget and forward same or with alterations to the National Assembly.
In 2010, the NDDC budget was submitted in June of that year while the budget proposal for 2011 was presented in December of that year, forcing the President of the Senate, Senator David Mark to rebuke the agency for its seeming tardiness.
"We are saying that this time around that it is not going to be business as usual as it must be sounded out to this board, that they must not follow the habit of previous boards in submitting their budgets late," Senator Manager said, when contacted on the development.
He said: "We will not be hurried by any consideration, so they must take serious efforts to submit their budget for approval as soon as possible as you can see that it is already into the middle of the year."