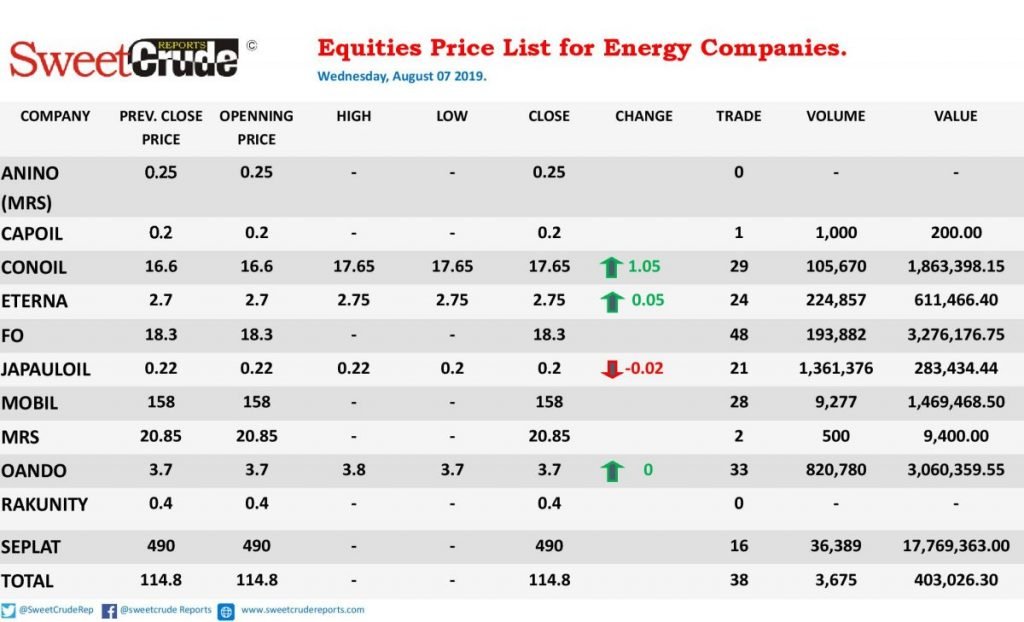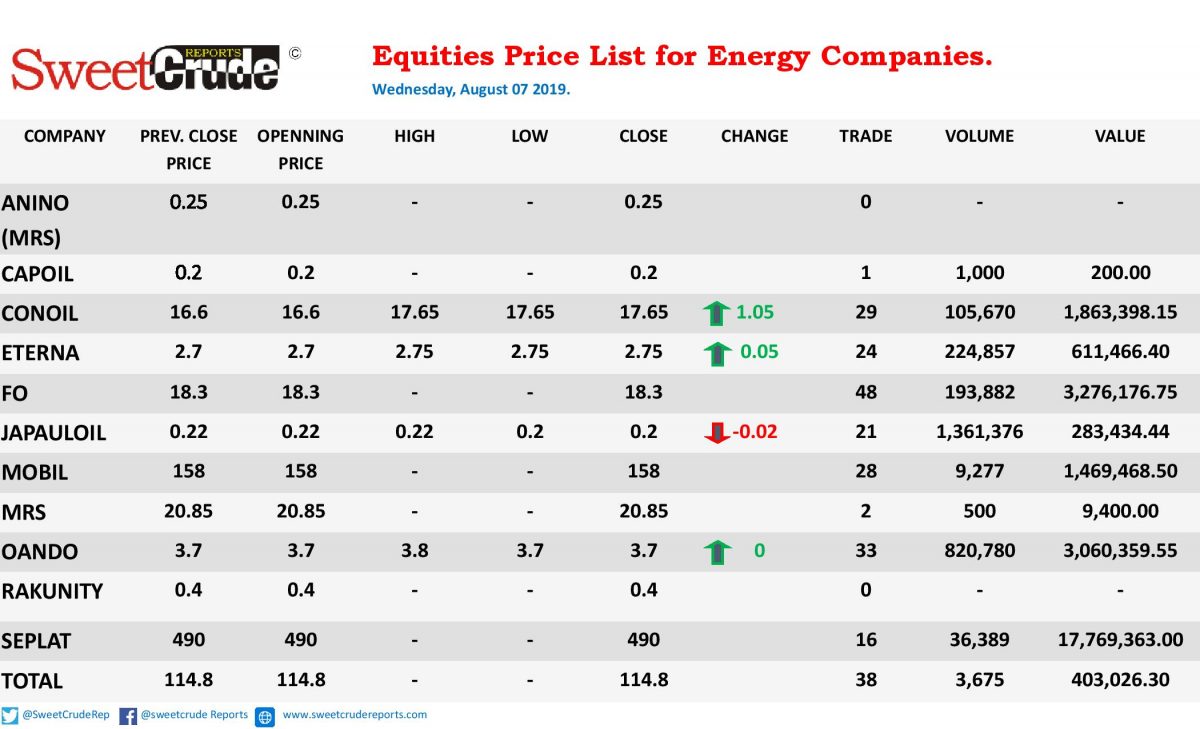 Michael James
Lagos — Wednesday trading activities on the floor of Nigerian Stock Exchange, NSE for energy companies saw Conoil Plc gained 1.05% as top gainer.
Conoil opened trading with N16.6 and closed with N17.65 in 29 trade deals, 105,670 volumes valued at 1,863,398.15.
Eterna trailed behind Conoil in the gainers' category as it opened market activities with N2.7 and closed with N2.75 in 24 trade deals, 224,857 volumes valued at 611,466.40.
Oando remained unchanged as it opened and closed trading activities with N3.7 in 33 trade deals, 820,780 volumes valued at 3,060,359.55.
Japaul Oil recorded loses as it opened its trading activities with N0.22 and closed with N0.2 in 21 trade deals, 1,361,376 volumes valued at 283,434.44.
Top Gainers
Conoil: 1.05k
Eterna: 0.05k
Top Loser
Japaul: -0.02k