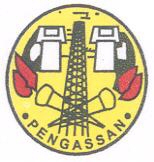 20 February 2017, Sweetcrude, Lagos – The Petroleum and Natural Gas Senior Staff Association of Nigeria (PENGASSAN), Chevron Branch, has elected Comrade Onyegbaren Ete as its new chairman. He will be in office for the next three years.
Ete scored 54 votes out of 65 votes to win the election on Thursday at the fourth triennial delegates' conference of PENGASSAN Chevron Branch in Benin City, Edo State.
Also, Comrade Musa Leroy emerged Vice Chairman, while Comrade Ameh Charles, Comrade Asekutu Wilson and Comrade Isoje Martin was elected Secretary, Assistant Secretary and Treasurer respectively.
According to statement by the association issued at the weekend, other elected branch officers are Comrade Akata Michael, Industrial Relations Officer (IRO); Comrade Anyawu Kingsley, Public Relations Officer (PRO); Comrade Blessing Ekanem, Chairperson, Women-in-PENGASSAN (WIP); Comrade Yellowe Taribo, Auditor; and the immediate Past Chairman, Comrade Frank Esanubi, as Ex-Officio.
Speaking at the event, the PENGASSAN President, Comrade Francis Olabode Johnson, who commended the delegates for their spirit of oneness and comradeship to collectively surmount many challenges confronting the union since his assumption of office as president, said that the BDC was an opportunity to appraise the union's approach in pursuing plans and industrial relations system that will grow both the company and PENGASSAN.
"This gathering should explore the golden opportunity to realise the importance of trade unions in organisational growth, as the ongoing reforms in the oil and gas sector will definitely impact on labour management relations in the industry," he said.
The Immediate Past Chairman, Comrade Frank Esanubi, in his welcome address, noted that the past years was very challenging due to negative growth of the country's Gross Domestic Product (GDP), worsening exchange rates for the naira, double digit inflation, among other economic woes, adding, "Recession is not just a word; it is a reality which impacts on the lives of workers and members of their families."
In his acceptance speech, the new Chairman, Comrade Ete, said that the challenge ahead of the new Branch Executive Council (BEC) are onerous but called for the continued support and commitment of all members to the cause of the struggle to make the union victorious on all fronts.
He said, "We as an Association having come together to achieve common goals, such as protecting the integrity of our CBA, improving safety standards , achieving higher pay and benefits, health care as comprehensively as promised, better retirement benefits, and improved working conditions.
"As legally recognised representatives of our members, the BEC will put its feet on the ground in disputes with management over violations of our CBA provisions. We will always operate within the design and perimeters of the organisation and the union."