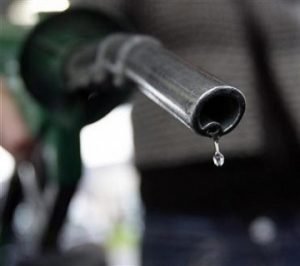 Mkpoikana Udoma
Port Harcourt — Despite the directive by the federal government for marketers to sell Premium Motor Spirit commonly known as fuel at N195 per litre, ex-depot price of PMS is N350 per litre in Rivers State, the Independent Petroleum Marketers Association of Nigeria has said.
IPMAN Chairman in Rivers State, Dr Joseph Obele, said NNPC depot has no product and marketers are forced to buy the products at N350 per litre from private depots.
Obele who is also the governorship candidate of the AAC in Rivers State said the issue of fuel scarcity and price hike will be a thing of the past once NNPC start supplying the products to government owned depots.
He cautioned the government and regulators to channel their energy towards depot operators by ensuring that products are sold at official ex-depot price of N180 per litre to enable them retail at N195 as directed by the government.
"Our new buying rate is now officially N180 as against N148. Our new selling rate is now N195. It will interest you to know that we are buying for N350 from private depots as at today.
"Just two private depots are selling out of the 19 depots in Rivers State.
"The solution to price stability, normality and product availability is sending the products to government owned depot at Alesa Eleme and not private depots. The government depot is in good condition and staff are jobless. We are yet to ascertain the reason why they have refused to send products to government depots.
"The enforcement of price should be targeted at private depots and not marketers. It makes no business sense to sell less than our buying rate.
"The mandate to sell at N195 will be futility because depots are selling far above the amount which the government is asking us to sell. Most of our members have old stocks we bought very expensive and new stocks are still selling very expensive.
"National headquarters have been put marketers on red alert should in case any station is sealed."
Follow us on twitter