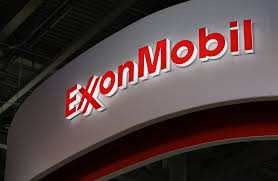 Houston, Texas — Exxon Mobil Corporation reported estimated second quarter 2019 earnings of $3.1 billion, or $0.73 per share assuming dilution, compared with $4 billion a year earlier.
Earnings included a favourable identified item of about $500 million, or $0.12 per share assuming dilution, reflecting the impact of a tax rate change in Alberta, Canada.
Capital and exploration expenditures were $8.1 billion, up 22 percent from the prior year, reflecting key investments in the Permian Basin. Oil-equivalent production was 3.9 million barrels per day, up 7 percent from the second quarter of 2018.
Liquids production increased 8 percent driven by Permian Basin growth and reduced downtime, with limited impact from entitlement effects and divestments. Natural gas volumes increased 5 percent, excluding entitlement effects and divestments.
"We continue to make significant progress toward delivering our long-term growth plans," said Darren W. Woods, ExxonMobil chairman and chief executive officer.
Also Read: Mexican government will keep investing in Pemex -president
"Our new U.S. Gulf Coast steam cracker is exceeding design capacity by 10 percent, less than a year after startup. Our upstream liquids production increased by 8 percent from last year, driven by growth in the Permian Basin, and we are preparing to startup the Liza Phase 1 development in Guyana, where the estimated recoverable resource increased to more than 6 billion oil-equivalent barrels," he added.