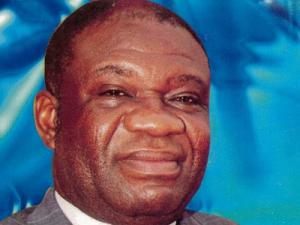 30 July 2013, Abuja – The federal government has made known its intention to avoid possible loss of jobs in Nigeria's power sector to expatriates when its concludes the ongoing reform, which has seen it unbundle and sell off state owned power company, the Power Holding Company of Nigeria, PHCN.
Minister of Power, Prof. Chinedu Nebo, disclosed recently at the 2013 ministerial platform to underscore the ministry's scorecard as part of the mid-term achievement of President Goodluck Jonathan administration that government was wary of existing skills gap in the power sector following long dearth of manpower training in the sector and has thus, initiated moves to mitigate against possible loss of jobs to expatriates.
Unlike the country's petroleum sector, which faced serious loss of top jobs to expatriates as well as a good amount of annual industry spends to foreign outsourcing firms until when the government enacted a local content law for the sector, Nebo stated that the government had initiated efforts through the National Power Training Institute (NAPTIN) to ensure that the right staffing for the sector are sourced locally.
He noted a graduate trainee programme aimed at producing personnel equipped with the basic skills required in the power sector had been initiated by NAPTIN, adding that the power sector was currently grappling with shortage of technical personnel to man key power installations.
"For about 17 years, the Nigerian Electricity Supply Industry (NESI) did not employ engineers and did not also train people; we have a serious situation that we are grappling with now and we have to train people, retain our people in the sector, so that we don't begin to lose works to expatriates when privatisation is concluded," he said.
The minister, while sharing the ministry's future plans for the sector, hinted that a hybrid policy think-tank known as the National Council on Power was being conceived to help harmonise activities of different players in the sector including the federal, state and local governments.
Meanwhile, the International Institute for Petroleum, Energy Law and Policy, IIPELP, has nominated the former Minister of Power, Prof. Barth Nnaji to help reposition its activities as its new Director of its Centre for Power Studies.
It is however not clear if Nnaji has accepted the appointment with IIPELP, but its president, Mr. Niyi Ayoola-Daniels, stated in a release that the board of trustees of the institute had through its chairman, Justice Alfa Belgore announced its confirmation of Nnaji's preference for the post.
The institute with thrust in research on upstream and downstream oil and gas, taxation and fiscal regime, maritime activities and power studies stated that its focus on deepening local human capacity as well as institutional participation in Nigeria's power sector will be strengthened by Nnaji's extended experience in the power business.
It explained that Nnaji, who will automatically become a member of its high profile governing council by virtue of his appointment, will amongst other responsibilities, help organise its schedule in power sector development, thus, attracting and retaining high profile resource persons for its conferences as well as developing course contents for same in view of extant development Africa's power sector.
– Chineme Okafor, This Day