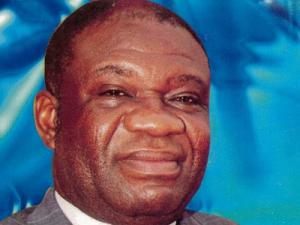 02 May 2013, Abuja – The Federal Government has approved the sum of N348 billion as terminal benefits for Power Holding Company of Nigeria, PHCN, workers under the privatisation process for the national power utility.
Minister of Power, Prof. Chinedu Nebo, said at a press briefing, Wednesday, in Abuja, that the sum of N45 billion has already been set out for that purpose in the 2013 budget.
The balance, he said, would be raised by the Federal Government from the privatisation of the company.
Fifteen private power investors, who had paid up to 25 percent of the amount on the sale of the companies, received their certificates from the government on April 22. The companies are Kainji, Shiroro, Geregu, Sapele and Ughelli power generation firms.
Other distribution companies are in Abuja, Ikeja, Jos, Eko, Port Harcourt, Benin, Enugu, Kano, Ibadan and Yola.
According to Nebo, there was a metering gap of 2.5 million in the country, and due to increase in population, Nigeria needed three million more prepaid meters.
The minister stated that Nigeria needed N77 billion to close the gaps, adding that the country also required 765 MVA supper grid transformers to improve the power sector to world standard.
Government, according to him, requires N544 billion or 3.4 billion dollars to increase power generation and part of it will be used to install smart prepaid meters.