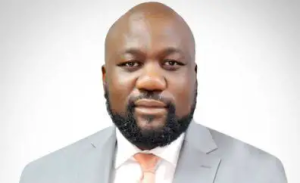 – Says oil & gas free zones to play crucial role
Mkpoikana Udoma
Port Harcourt — The Federal Government has called for synergy among stakeholders for mobilization of investments into the country, as part of industrialization and trade facilitation agenda of the President Bola Ahmed Tinubu-led administration.
To this end, the federal government has expressed optimism that the seven oil and gas free zones in the country, regulated by the Oil and Gas Free Zones Authority, OGFZA, would be the fulcrum of integration between the oil and gas sector and the broader economy.
Speaking, the Special Adviser to President Tinubu on Trade and Investment, Mr. John Ugochukwu Uwajumogu, assured that in the coming days Nigerians will start seeing results of the initiatives which were being deployed by the President to boost the nation's economy.
Uwajumogu speaking during a meeting with investors at the Oil and Gas Free Zones Authority in Onne, Rivers State, said the world was undergoing numerous transitions, one of which include transition in supply chain.
According to him, the ongoing Russian-Ukraine war has been a great lesson on the need for a strong local production capacity, in order for Nigeria to be able to absorb any shock orchestrated by global impact such as a decline in crude oil prices, international crises, etc.
He said, "One of the pillars of President Bola Ahmed Tinubu's renewed hope agenda is industrialization and trade facilitation. Trade facilitation in creating a very robust domestic market and these pillars are keys in economic transition.
"For us in Nigeria as a highly import-dependent country, it is key that we take these lessons and make sure that we have a strong domestic market so that whatsoever global shocks were to happen, whether oil price goes down or like impact from Ukraine-Russia, we will be able to absorb the global shock, but that ability is built on strong global market and industrialization.
"Industrialization doesn't work on its own, we need to have strong trade and investment policies. So using trade as a tool to drive economic prosperity means that facilitation of goods in and out of your country has to be ease and smooth, and that's the role which OGFZA plays in coordinating the companies here and also stimulate industrialization through the free zones.
"The oil and gas sector accounts for 80percent of government revenue and in terms of GDP it's quite small, and the disconnect is there. So, the reason why we need to build stronger linkages with the broader economy; and the oil and gas free zones sit well and can be a fulcrum for that integration between the oil and gas sector and the broader economy.
"All of us have to work together in an ecosystem to encourage investors to keep coming, for us to achieve our goals as a nation, investment mobilization is very key."
Earlier, the Managing Director of OGFZA, Sen. Tijjani Kaura, applauded the federal government for beginning the administration with a visit the Authority, in order to get first-hand knowledge of the challenges and prospect of oil and gas free zones in the country.
Kaura commended President Bola Ahmed Tinubu for appointing Mr. John Ugochukwu Uwajumogu as his special adviser on Trade and Investment, describing him as a round peg in a round hole.
Also, investors in Onne oil and gas free zone, notably, Onne Multipurpose Terminal, Brawal, mentioned the deplorable Eleme section of the East-West Road, epileptic power supply and low patronage of Onne seaport as some of the major challenges facing investors in the zone.
Follow us on twitter