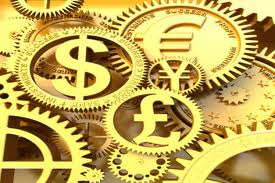 18 January 2012, Sweetcrude, Lagos – Local and international financial market update.
GLOBAL: The World Bank cut its global growth forecast by the most in three years saying that a recession in the euro region threatens to exacerbate a slowdown in emerging markets such as India and Mexico. Growth is expected to be 2.5% this year down from a June estimate of 3.6%. The Euro area may contract 0.3% compared with a previous estimate of 1.8% gain. The US growth outlook was cut to 2.2% from 2.9%.
EUROPE: Investors are again downgrading the decision making of Standard and Poor's. Less than a week after the company cut its ratings of nice countries including France, the French 10 year bond is little changed at 3.08%. Spain, whose rating was lowered by two levels to A, sold debt at half the interest rate of a month ago. The response was the same last August, when financial markets dismissed the USs loss of AAA status by pushing the yield on the 10 year treasury note to a record low of 1.6714% just seven weeks later.
INDIA: The rupee strengthened for a fifth day, its longest winning streak since June after the government announced measures to attract inflows and rein in the trade deficit. Foreign airlines can now hold as much as 49% of local carries and import duties on gold and silver were also increased.
CHINA: China's stocks dropped after the benchmark index rose the most since October 2009 yesterday. Developers slid as home prices fell, overshadowing gains by brokerages on speculation the government will support equities.
Bonds – Cautious trading as the market opened yesterday after the six day strike. Yields went up to open but came off slowly during the session but eventually still closing well above the open. The market will over the next few days be quite volatile as it tries to establish itself. The bond auction for the month has been shifted to the 25th and the circular should be out in the next day or two.
Bills – The market opened yesterday buying across board between 91-182 days as the subsidy drama ends and the market tries to reestablish itself. There was an auction last
Wednesday, though demand was weak as the strike activity made it impossible for a lot of banks to participate.
Money Market – OBB & unsecured
FX
                         Hi                       Low                   Close                   Prev.Close
USD/NGN    163.08/18          162.10/20         162.60/70        162.10/20
NIBOR(%)                        LIBOR (%)
O/N              13.4167       USD 1 month        0.2810
7 Day            14.0417       USD 2 month       0.4099
30Day          15.1250       USD 3 month       0.5623
60Day          15.5000      USD 6 month       0.7928
90Day          15.8750       USD 12 month     1.1102
Y/Y Consumer Inflation November 2011 : 10.50%
FX Reserves: 4 January 2012        (USD bn) 33.09
MPR                                                                    12.00%
Source: FMD and CBN