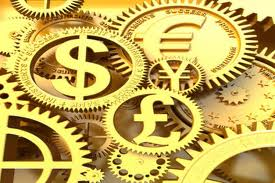 29 February 2012, Sweetcrude, Lagos – Local and international financial market update.
NIGERIA: The Federal Government on Monday unveiled plans to commence the implementation of the new consolidated tax regime geared towards the introduction of realistic tax rates and reduction of tax burden on low and middle income earners across the country. Ifueko Omogui-Okauru, chairman, Joint Tax Board (JTB), disclosed that the major focus of the reforms will engender "increase in the level of voluntary compliance through a more equitable tax system by the introduction of realistic tax rate; efficient and effective tax administration system
EUROPE: If growth is the answer to Europe's debt crisis, they oil is the question. European Central Bank President Mario Draghi, who lowered interest rates at his first two monthly meetings as head of the ECB since November, may struggle to keep borrowing costs down as oil reaches a record when calculated in euros. Crude is up more than 30 percent in the past six months in the single currency, reaching a record 81.85 euros (USD110) a barrel this week. Market watchers believe that "rising oil prices will present another challenge to the ECB and it may make it less likely for it to cut rates at a pace the market is pricing".
CHINA: China's stocks fell, dragging the benchmark index lower for the first time in nine days, on concern the government will retain measures to curb gains in housing prices this year.
INDIA: India's economy grew at the slowest pace in more than two years last quarter as domestic demand weakened and the global recovery faltered, adding pressure on the central bank to lower interest rates. GDP rose 6.1 percent in the three months through December following the previous quarter's 6.9 percent climb,
Bonds – Ahead of today's auction, some demand fed into the market yesterday as some players saw the yields drop below the 16.00% levels. Market activity has been quite thin and expectation is that the auction would provide some stimulus to market activity.
Bills – Its OMO auction season again as the CBN came out yesterday with another round of offers in 317 & 345dy bills. This would gradually push rates up in the bills market especially on the long end as players get stuffed short term. The OMO offerings are expected to continue throughout the week till liquidity levels drop.
Money Market – OBB & unsecured rates stable yesterday at 12.50% & 13.00% respectively as the FAAC flow keeps the market liquid.
FX
Hi               Low              Close          Prev.Close
USD/NGN     157.68/78   157.28/38   157.52/62  157.50/60
 NIBOR(%)                               LIBOR (%)

O/N

13.4583

USD 1 month

0.2440

7 Day

13.9583

USD 2 month

0.3580

30 Day

14.6667

USD 3 month

0.4875

60 Day

15.0000

USD 6 month

0.7505

90 Day

15.3333

USD 12 month

1.0631

Y/Y Consumer Inflation January 2012 :

12.60%

FX Reserves: 27 February 2012 (USD bn)

34.741

MPR

12.00%

Source: FMD and CBN