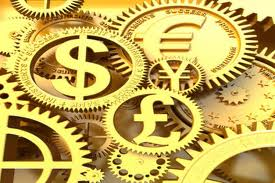 28 June 2012, Sweetcrude, Lagos – Local and international financial market update.
NIGERIA: Nigeria's external reserves have continued to plummet in the last three weeks, dropping by $837m to $36.931bn on June 25, from $37.768bn it stood at June 6, 2012. Latest figures released by the Central Bank of Nigeria showed that the reserves fell by $837m in 19 days. The CBN, in a bid to reduce the pressure in the foreign exchange market, recently increased its dollar sales to $400m at the bi-weekly auction of the apex bank, from $300m.
EUROPE: European stocks rose the most in a week after reports on U.S durable-goods orders and pending home sales beat estimates and speculation mounted that China will introduce additional economic stimulus. The Stoxx Europe 600 Index gained 1.4 percent to 245.87 at the close in London yesterday, snapping four days of losses.
INDIA: Indian stocks advanced for a second day on optimism Prime Minister Manmohan Singh will take steps to stem the rupee's slide and revive a faltering economy after he took charge today of the government's finance portfolio. The BSE India Sensitive Index added 0.4 percent to 16,967.76 at the close in Mumbai yesterday. Finance Minister Pranab Mukherjee resigned from his post yesterday to contest presidential polls.
Bonds- Market was expected to open on a bearish note and the market held true to this expectation as opening prices were much lower than closing prices. However, the market turned slightly bullish on the maturities being issued at the auction which was likely to be due to short covering in the unlikely event that yields come in lower at the auction but eventually closed on a bearish note. In contrast to previous trading sessions this week, market was more active yesterday.
Bills- Same bearish trend was seen in the market on Wednesday with selling across the maturities in expectation of primary rates rising. With continued offshore sale, the auction is expected to be fully taken up by locals who are expected to put in less aggressive bids and this will in turn leads to higher yields.
Money Market- OBB and unsecured O/N rates trading at 14.50% & 15.50% on Wednesday. Liquidity levels are still low; the market awaits the FAAC inflow which should help soften rates somewhat.
CBN WDAS AUCTION
Offered: 350mio Sold: 350mio
Marginal rate: 155.94
Weighted average: 155.98
No. of Banks: 19
Fx
Hi Low Close Prev.Close
USD/NGN 162.82/92 162.35/45 162.45/55 162.57/67
NIBOR (%)

LIBOR (%)
O/N
15.1250
USD 1 month
0.2453
7 Day
15.4583
USD 2 month
0.3428
30 Day
15.8000
USD 3 month
0.4606
60 Day
16.0833
USD 4 month
0.5621
90 Day
16.5333
USD 6 month
0.7344
USD 12 month
1.0675
Y/Y Consumer Inflation May 2012 :
12.7%
FX Reserves: 26 June 2012 (USD bn)
36.886
MPR
12.00%
Source: FMD and CBN
27 June 2012, Sweetcrude, Lagos – NIGERIA: NLocal and international financial market update. igeria, Africa's largest oil producer, plans to export seven cargoes of benchmark Bonny Light Crude in August, according to a loading plan obtained by Bloomberg News. The nation will boost Bonny Light shipments to 200,000 barrels a day, compared with 185,485 barrels in July, an export schedule showed.
US: U.S. stocks rose, with benchmark indexes rebounding from two-week lows, as consumer, energy and financial shares led gains. The Standard & Poor's 500 Index advanced 0.8 percent to 1,323.96 at 2:23 p.m in New York yesterday. Homebuilder shares helped lead gains in the U.S. after a report showed house prices decreased at the slowest pace since 2010, tempering concern about a drop in the Conference Board's consumer confidence index to a five-month low.
INDIA: India's benchmark stock index was little changed as investors weighed measures introduced by the central bank to arrest the rupee's slump against the outcome of a European Union summit on the region's debt crisis this week. The BSE India Sensitive Index added 0.1 percent to 16,906.58 at the close yesterday. The Reserve Bank of India yesterday raised the amount of government debt foreign funds can hold by $5 billion to halt the drop in sAia's worst-performing major currency this year.
CHINA: China's restrictions on lending to regional governments are pushing their investment companies to sell a record amount of bonds this year, taking advantage of borrowing costs at 19-month lows. Premier Wen Jiabao is giving the corporate bond market a leading role in restructuring 10.7 trillion yuan of regional debt and has shelved plans for local authorities to sell securities directly.
Bonds – Bearish on Tuesday in the market ahead of the auction this week. A lot of volatility as yields inched up across the curve. Expectation is that we will see yields cut above 16.00% at the primary auction today and the secondary yields adjusted to this new level in trading yesterday.
Bills – Also a bearish market yesterday with selling across the maturities in expectation of primary rates rising. Still seeing offshore selling off which gives as strong an indication as any that we are not likely to see them at the auction and this will contribute to the higher trending rates.
Money Market – OBB and unsecured O/N rates trading at 15.00% & 16.00% yesterday. Liquidity levels are still low; the market awaits the FAAC inflow which should help soften rates somewhat.
FX
Hi Low Close Prev.Close
USD/NGN  162.85/95  162.20/30  162.57/67  162.65/75
NIBOR (%)
LIBOR (%)
O/N
15.7083
USD 1 month
0.2453
7 Day
15.8417
USD 2 month
0.3428
30 Day
16.2083
USD 3 month
0.4606
60 Day
16.6667
USD 4 month
0.5621
90 Day
16.9167
USD 6 month
0.7344
USD 12 month
1.0670
Y/Y Consumer Inflation May 2012 :
12.7%
FX Reserves: 25 June 2012 (USD bn)
36.931
MPR
12.00%
Source: FMD and CBN