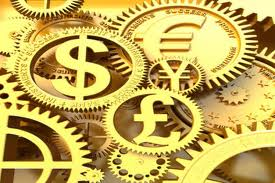 02 July 2012, Sweetcrude, Lagos – Local and international financial market update.
NIGERIA: U.S. imports of Nigerian crude for April increased from a 15-year low in March, according to data from the Energy Department. Africa's largest oil producer shipped 424,000 barrels a day of crude to the U.S., up from 337,000 barrels, which was the least since December 1996, the data released on Thursday showed. That compares with an average of 768,000 barrels a day for 2011.
EUROPE: European stocks rose for a fourth week as the region's leaders agreed to address flaws in their bailout programs to ease the sovereign-debt crisis. The Stoxx Europe 600 Index climbed 1.9 percent to 251.17 last week, extending the longest stretch of gains since January, after policy makers eased repayment rules for Spanish banks, relaxed conditions for possible aid to Italy and unveiled a $149 billion economic growth plan.
INDIA: Indian stocks climbed to the highest in 10 weeks, with the benchmark index gaining the most in Asia, as the government moved to soothe foreign investors' concerns over tax rules. India said on Thursday it plans to apply anti-tax avoidance rules from April 1, 2013, quashing concerns the norms would be used retrospectively, a day after Prime Minister Manmohan Singh took charge of the finance ministry. Overseas funds were net sellers of Indian stocks in April and May on concern the rules would apply to their local holdings.
CHINA: China will make Qianhai, part of the Shenzen economic zone, a test ground for freer yuan usage and capital account convertibility, the National Development and Reform Commission said on Friday.
Bonds- The effect of the bond auction continues to linger in the market as a new psychological market level is being determined. There was a significant selloff on Friday of all maturities largely driven by the risk averse stance of most players. Tradable maturities reopened at the auction this week for settlement on Friday are all trading at higher yields than recently issued yields. Yields have risen between 10-25bp on the reissued maturities.
Bills- A relatively quiet market on Friday with focus on maturities lacking depth in trading liquidity. Trades on other maturities were however quite patchy.
Money Market- OBB and unsecured O/N rates trading at 14.75% & 15.50% on Friday. Market liquidity has remained relatively square as the CBN continues to effectively manage liquidity.
FX
Hi Low Close Prev.Close
USD/NGN 163.15/25 162.85/95 162.75/85 162.90/05
NIBOR (%)                 LIBOR (%)
O/N              15.0833    USD 1 month          0.2458
7 Day            15.5833    USD 2 month          0.3428
30 Day         16.0417     USD 3 month          0.4606
60 Day         16.3750     USD 4 month          0.5621
90 Day         16.7583      USD 6 month         0.7344
USD 12 month        1.0680
Y/Y Consumer Inflation May 2012 :               12.7%
FX Reserves: 28 June 2012 (USD bn)           36.768
MPR                                                                       12.00%
Source: FMD and CBN