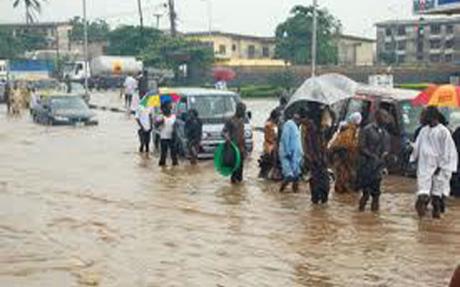 Emma Arubi
30 August, 2011, Sweetcrude, WARRI – MASSIVE flood resulting from persistent heavy down pour and the overflow of the ocean waters have ravaged the oil-rich Ugborodo community in Warri South-West council area of Delta state.
The flood which affected Madangho, Ode-Ugborodo, Ajaudaibo, Ogidigben, Akpakpa communities also affected the multi- million Naira ultra modern 911 beach and resort located at estuary of the Atlantic Ocean.
Speaking on the unfortunate incident, the Chief Executive Officer of 911 beach and resort, Mr. Ayiri Emami expressed regret that in spite of their persistent cry to the authorities for the construction of the Ugborodo shore protection over the years the Federal government and its intervention agencies for the development of the area has not deemed it fit to come to their aid.
Mr. Ayiri who said it is most disappointing that that an area that host Chevron Tank Farm and other major oil installations and facilities can be deliberately left to the dangerous caprices of the surging ocean water while the oil majors in the areas take proactive measure in protecting their area of operation.
He said a situation where government wait for youths to take to violence to press home their legitimate demands is not good for our growing democracy and appealed to President Goodluck Jonathan to direct the appropriate Ministry to as a matter of urgency order action on the Ugborodo shore protection project to save the peace loving people and their communities from extinction.