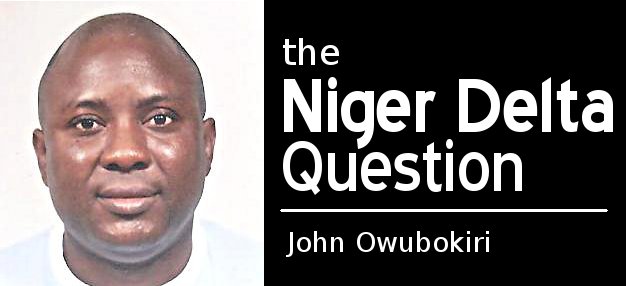 John Owubokiri
Her initial appointment as Petroleum Minister was greeted with loud objections and skepticism both in the industry and the larger Nigerian society. It was not only about her academic qualifications and work experience, which industry watchers believed were simply inadequate to supervise Nigeria's most important industry. Mrs. Dieziani Allison – Madueke studied Architecture at the UCLA, worked in the Government and Public Affairs Department of Shell, had stints at the Ministries of Transport and Solid Minerals; hardly comely credentials for a technical job description of the nature the president carelessly thrust on her.
In order not to hurt the section of society that rose to her defense on the emotional ground of her sex, the young woman was given a chance to prove herself. And what did the industry and the country get in return? Her subordinates at the ministry as well as in the parastatals supervised by her ministry claim they were shocked by her inadequacy and apparent inexperience in the technical issues she had to grapple with. Those who thought she would make genuine efforts at getting acquainted with the complexities she encountered were shocked to find she enjoyed travel, moving from points on the globe to others in private jets, expensive cars and the coziest hotels most times at the expense of the NNPC. She would not attend meetings or demand briefs of important meetings she had skipped. Instead of a dedicated technocrat, President Jonathan had planted a Naomi Campbell at the helm of the Petroleum Ministry, without the good lady's passion for excellence. She clearly misunderstood her brief and had no words of apology for those who have suffered and may still suffer because of her reluctance to come to terms with her job.
Born to an illustrious Ijaw family, noted for its integrity and tenacity of purpose, she has paid passing attention to passage of the Petroleum Industry Bill which would have sparked off economic and technological revolution in the land of her birth. She was endured and indulged because everyone felt her stay at the Petroleum Ministry would end the same time President Jonathan was signing off on his 'first term' but for reasons he has kept to himself, President Jonathan, nominated her ostensibly to finish the "good work" she had started.
In a dictatorial democracy like Nigeria's, the citizenry either take or leave the idiotic appointments, policies and programmes of the leadership. In Mrs. Alison-Madueke's case, it appears we have to accept the president's insouciance with the source of our commonwealth. Although we cannot always have the vast knowledge base of a Rilwanu Lukman or the staunch discipline of a Muhammadu Buhari, we have the right to expect prudence, decorum and a willingness to improve essential skills in the custodian of our golden goose. Let us hope that at this second coming, Mrs. Alison-Madueke would concentrate on getting acquainted with the job she obviously craves but which she lacks the disposition and qualification to execute.