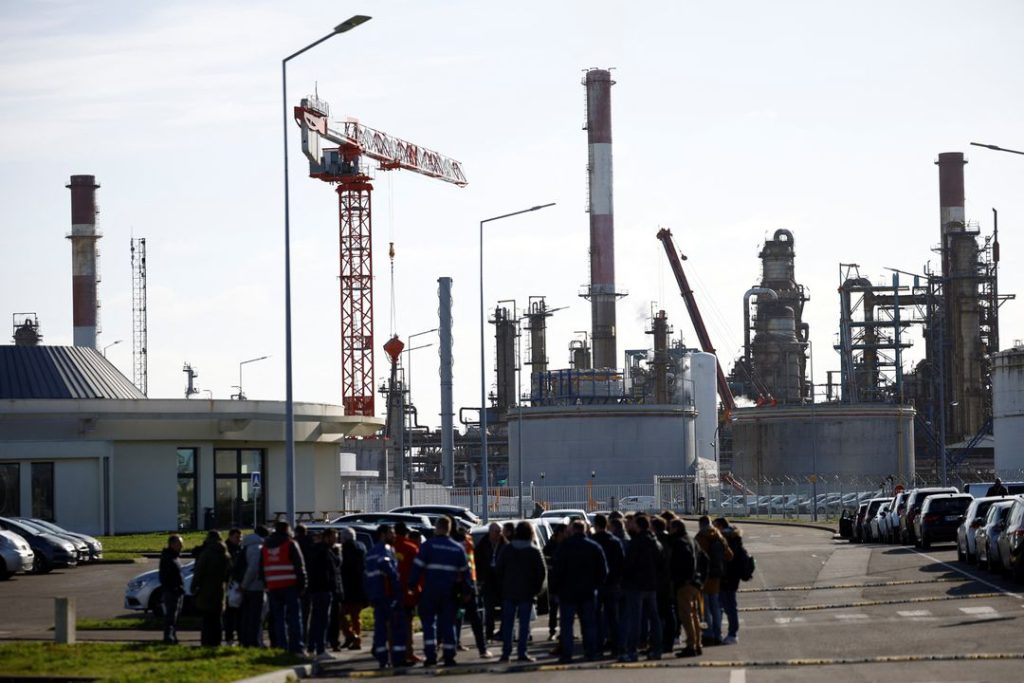 Paris — Several French refinery sites were still blocked from delivering products after two weeks of strikes in France, causing production to be disrupted while the government requisitions workers at the Fos refinery, and power supply was also disrupted.
The industrial action is part of a nationwide movement against pension system changes that lift the retirement age two years to 64. The changes were forced through parliament without a vote last week.
The Normandy refinery operated by oil major TotalEnergies' (TTEF.PA) will be shut down on Tuesday due to the strike, a company spokesperson said, as the industrial action against the pension changes stretched into its 14th day.
Production disruptions at the other sites operated by TotalEnergies remained unchanged, the spokesperson added.
About 36% of operational staff at TotalEnergies' refineries and depots were on strike on Tuesday morning, the spokesperson said.
The French government has taken steps to order workers to resume operations at the Fos refinery operated by ExxonMobil (XOM.N) subsidiary Esso, government minister Clement Beaune said.
The requisition is for three employees per shift and is valid for 48 hours as needed, the French energy ministry said.
Fuel stations are generally well supplied at a national level, but tensions in supply are forming in some regions in the south of France, Energy minister Agnès Pannier-Runacher said.
The ministry did not provide details of the shortages, saying strategic stocks are confidential data.
On the power side, French power capacity was reduced by 15.6 gigawatts (GW) due to the strike disrupting production at nuclear, thermal and hydropower plants, a union official said.
That equates to 28% of French power supply on Tuesday morning, grid operator RTE data showed. However, France was exporting 1.6 GW to neighbours, the RTE data showed, suggesting that domestic supply is enough to meet demand.
Maintenance was also blocked at 11 French reactors, including the Penly 1 reactor that was found to have fresh stress corrosion cracks earlier this month, the CGT spokesperson added.
*Forrest Crellin, America Hernandez & Benjamin Mallet, Editing: David Goodman & Louise Heavens – Reuters
Follow us on twitter